Rhys Irwin dedicated his 2nd place finish to his team and to Creeslough as Irwin Racing competed at Brands Hatch in the British Superbikes Premier Class Supersport at the weekend.
The proud Donegal Brothers donned their custom painted shamrock helmets for the final round of the BSB for 2022.
Rhys Irwin racing his Astro Triumph development bike has had a challenging year working closely with Triumph to develop the next generation Supersport machine had the best weekends racing with this new bike so far this season.
Qualifying on the first row of the grid he firmly made his mark with the leading pack of 4. With the top 20 racers in this full grid premier class lapping within a second of each other it certainly made exciting both live and TV viewing.
Race 1 Rhys triumphantly finished on the podium, the first for Triumph this season with a 6th place in Race 2.
"That was one of the hardest races I have ever been in," said a smiling Rhys.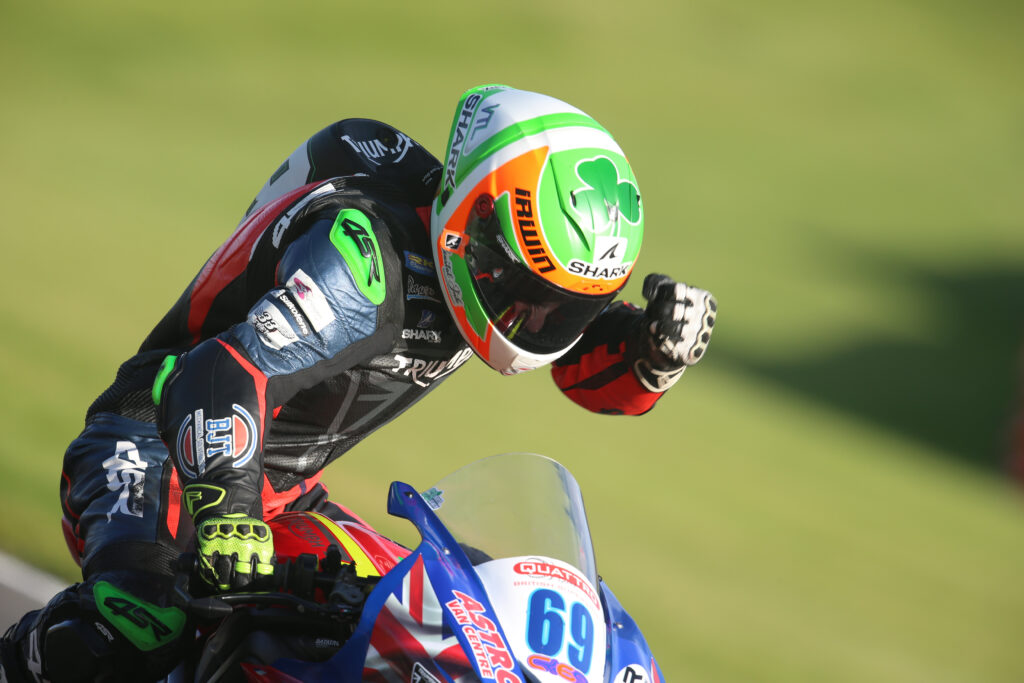 "I was surrounded by Yamahas which are the strongest bikes at the minute in Supersport. Where they had the faster bikes, I just think I wanted it more on the day.
"I am so happy to have done this for my team, for Triumph and of course for Creeslough, our neighbouring village with many of the victims known to my family."
Brother Caolán continued his rookie year in this class making good headway with a 13th place finish in his class.
Caolán said: "I am delighted with how my first season in Supersport has gone. I am with a great team and we are heading in the right direction.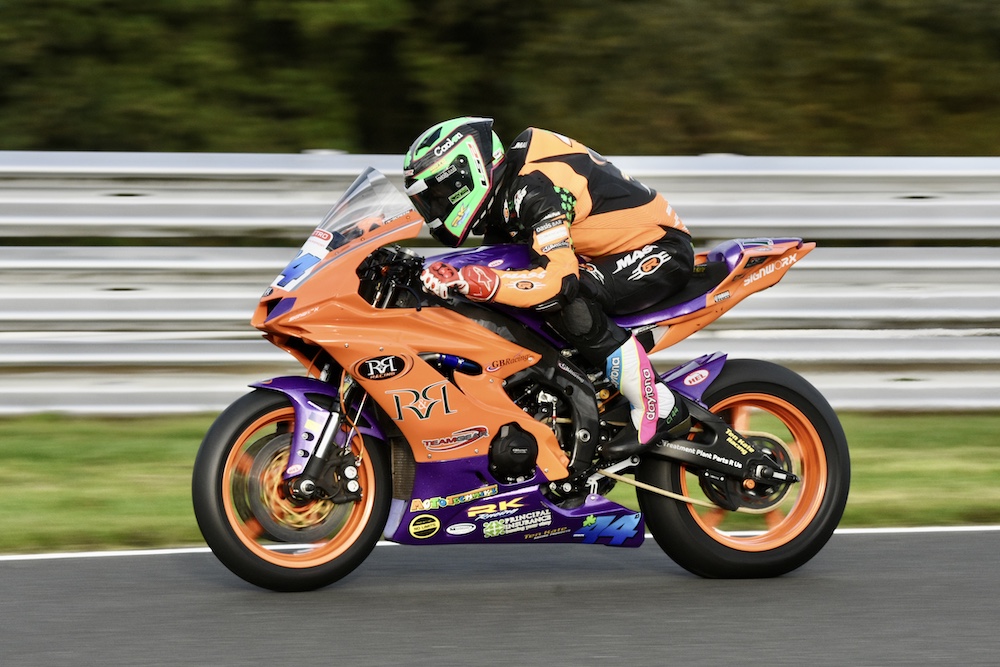 "I would like to take this opportunity to thank everyone that makes this possible especially our local sponsors James Gallagher form Oasis Bar, Northwest Customs & Snugborough Letterkenny, Dawn International, Motorcycling Ireland, Mondello Park supporters Club, Mondello Park, RK Racing, Hugo Kelly Tree Surgery & Moto World Letterkenny."