A late error from James McKeown could prove costly in Finn Harps's survival hopes at they conceded in the 90th minute to have three points snatched away from them at the death against Bohemians at Dalymount Park.
Filip Mihaljević had a penalty saved by Tadgh Ryan while Barry McNamee had a 1-on-1 saved by Ryan as the two sides went in level at the break.
And Ethan Varian gave Bohemians the lead but two goals in three minutes from Ethan Boyle and Filip Mihaljević gave Harps the lead with 10 minutes to go but a moment to forget for James McKeown gifted Bohemians an equaliser.
A long ball forward from Jamie Mullins went towards Declan McDaid and McKeown came out to clear but missed the ball, and McDaid had an open net to seal the draw.
Photography – Joe Boland, North West Newspix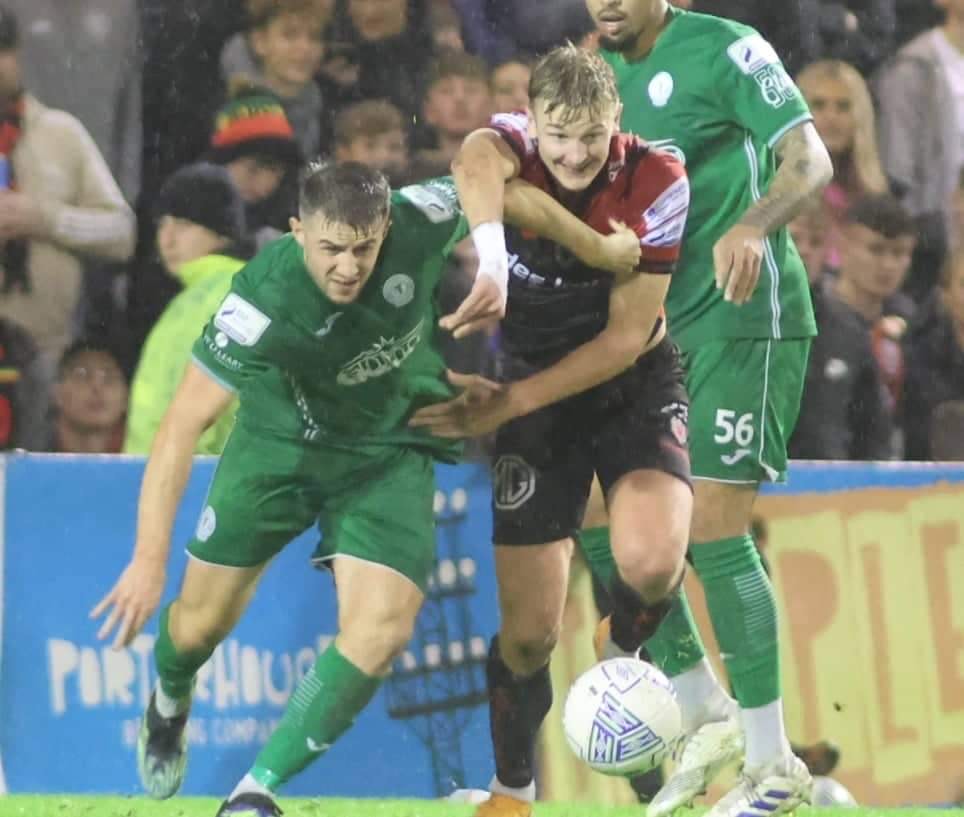 Ollie Horgan made three changes from the side that lost 2-1 to Dundalk at Finn Park, with last week's goalscorer Rob Jones and Filip Mihaljević coming in from the bench, while Ethan Boyle returned from suspension.
They came in for Ryan Rainey, Jaime Siaj and Élie-Gaël N'Zeyi.
Meanwhile, Declan Devine's first game in charge saw him make two changes from the side that lost to St. Pat's, with Jordan Doherty and James McManus being replaced by Rory Feely and Jordan Flores.
A game with few first half chances, despite Bohemians having the majority of the possession it was Ollie Horgan's  side who really should have been ahead at half-time.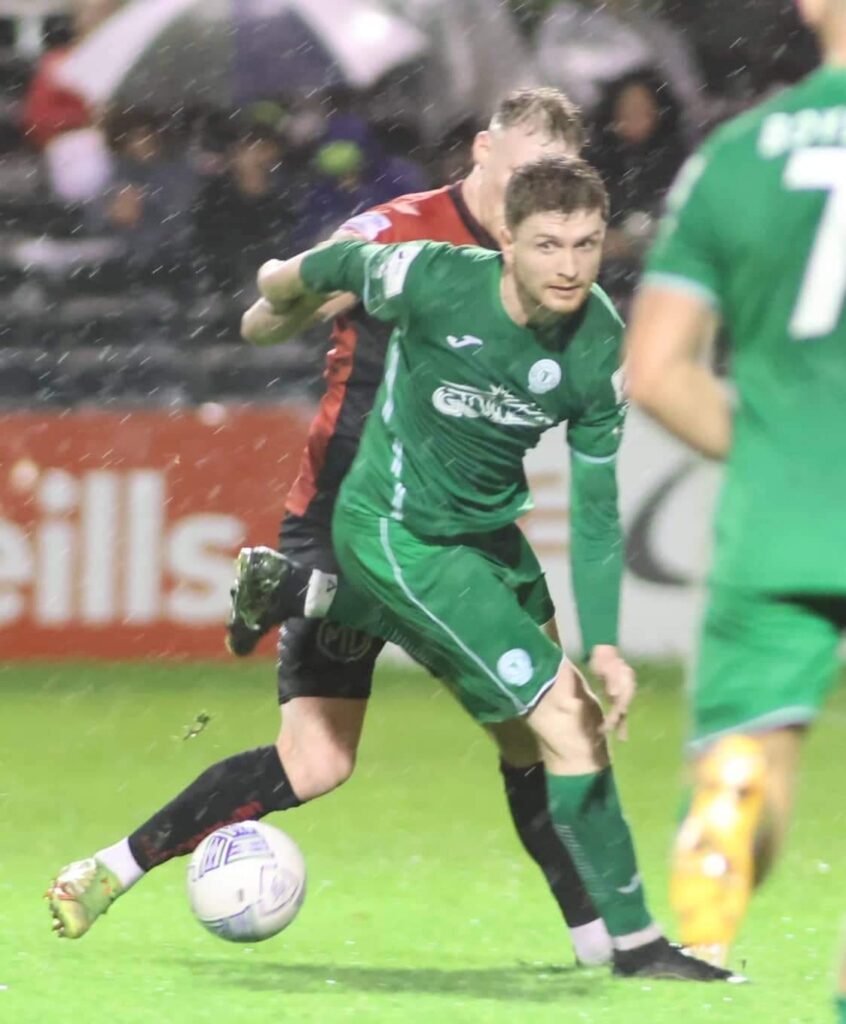 Despite early Bohs pressure, Harps dealt with it well, Conor Tourish putting in a goal saving block after 12 minutes from Ethan Varian, who picked up the ball after Declan McDaid's shot fell to him.
Conor Levingston had the ball in the net for Declan Devine's side, but referee Ben Connolly judged Varian to have pulled Rob Slevin back to prevent him getting to the ball.
Two chances in three minutes not long before the half-time break would leave the Harps kicking themselves at the break, firstly through Barry McNamee.
Bohs 'keeper Tadgh Ryan played the ball straight into the captains feet and he raced forward, firing for goal from just outside the box but Ryan saved, while Filip Mihaljević was to his left in acres of space.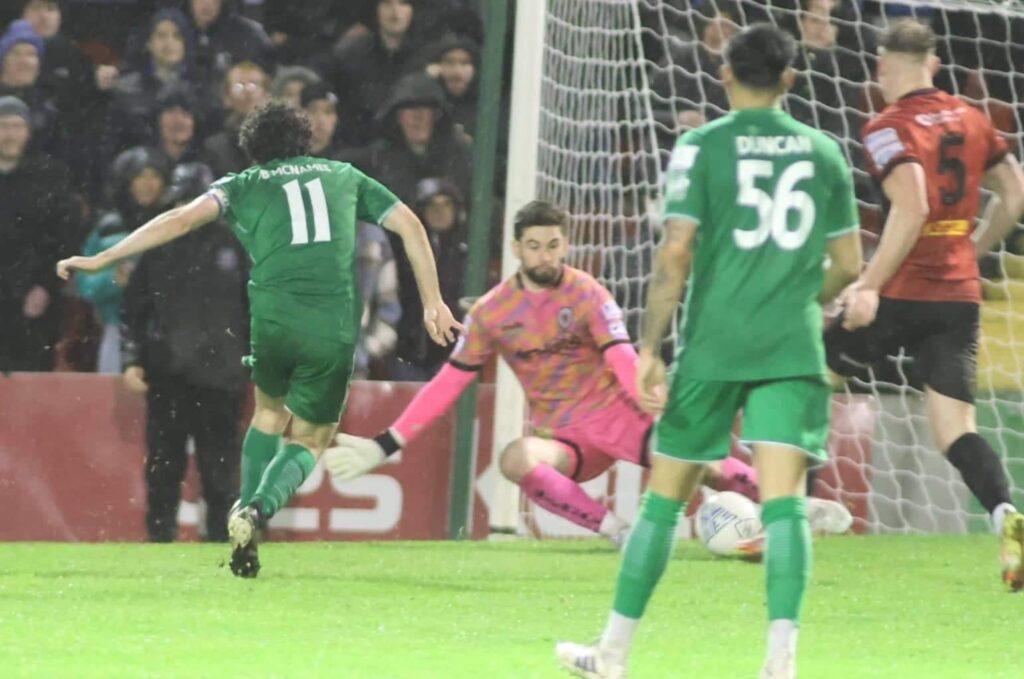 And 60 seconds later Mihaljević picked up the ball on the left wing and was chopped down in the box by Rory Feely after cutting inside.
The Croatian stepped up and the stutter broke his stride and his weak penalty was saved easily by Ryan as the sides went in scoreless at the break.
A livelier second half began with Harps on the front foot, Rob Jones connecting with the head from two corners but both went wide of the post.
Jones then shot from outside the box and his effort nearly found the top corner.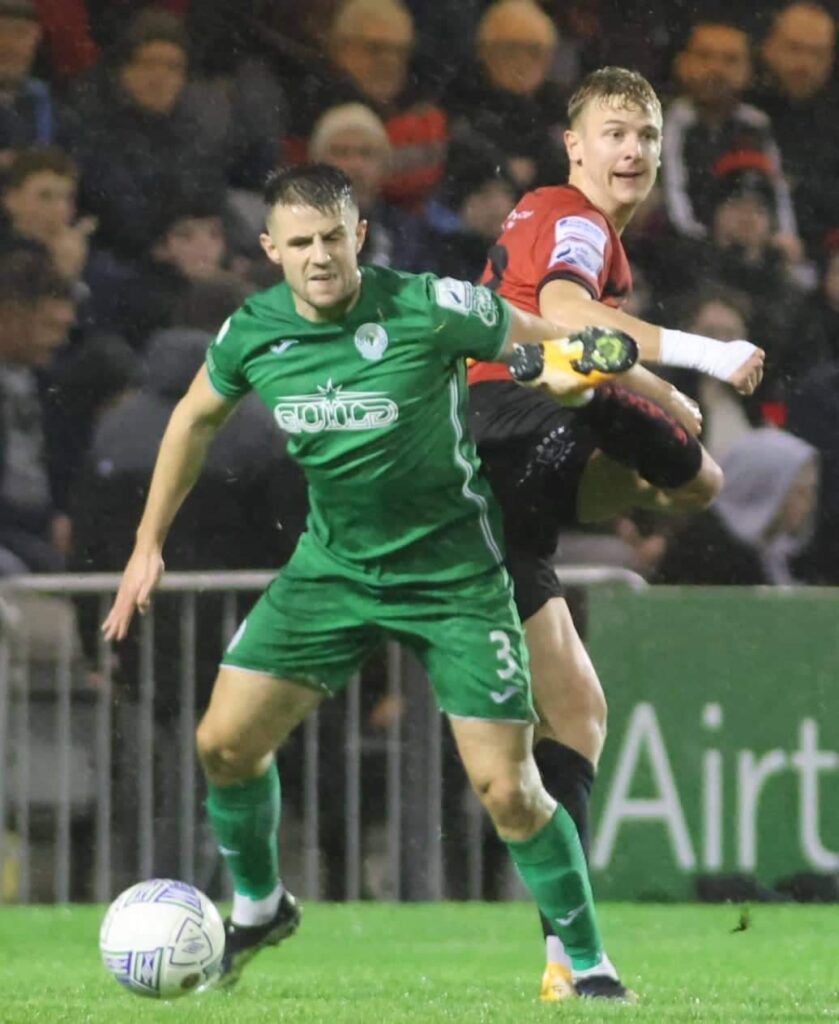 James Clarke then threatened at the other end on three occasions, each closer that the last.
His first shot from outside the box went over, then a McDaid cross to Twardek was headed to Clarke, who headed just wide.
His third effort was a curled shot from outside the box which went inches wide of the far post.
But Bohemians would take the lead when Flores played the ball to Feely on the right hand side and the substitute's cross found Ethan Varian, unmarked between two Harps defenders, and he got a touch on the ball to take it into the far corner.
But Harps would push for an equaliser, bringing on Eric McWoods returning from injury, but the American forward would only last 8 minutes before having to go off again.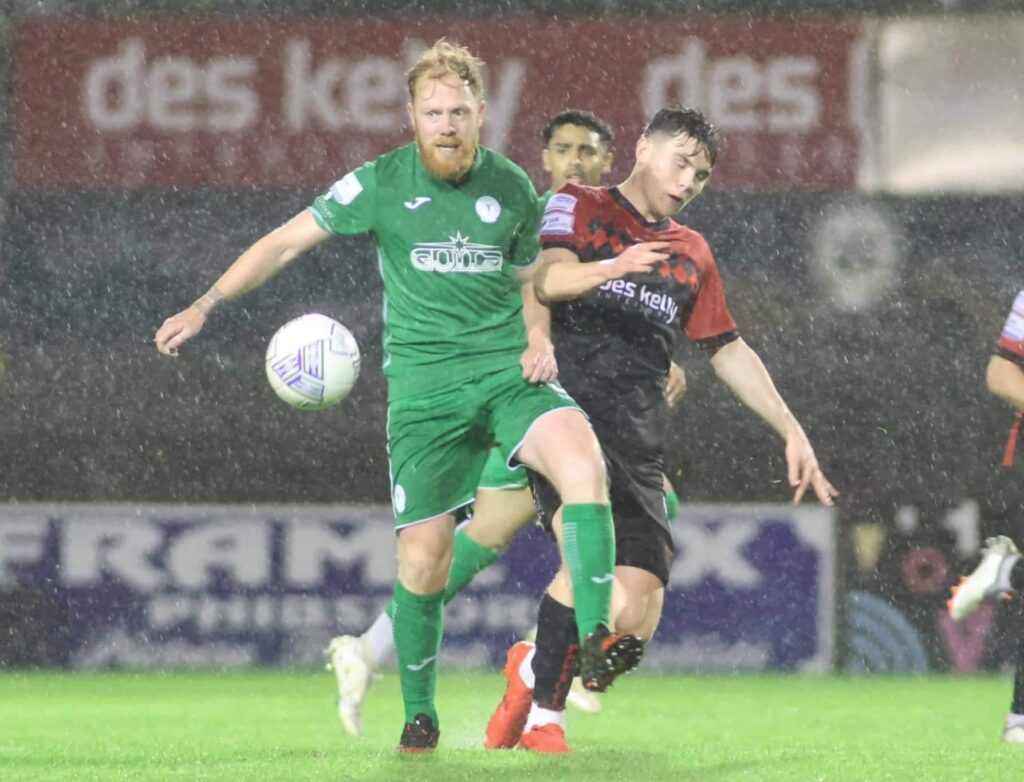 and despite having few clear cut chances, they would get level through Ethan Boyle.
A corner in from McNamee into a packed box was fired to the back post and Boyle was there to head in, 1-1 on the 76th minute.
And three minutes later it was 2-1 to the Donegal side when James McKeowns long kick was flicked on by Jones and Mihaljević sneaked in past Ciaran Kelly before dinking the ball over Tadgh Ryan and into the net.
But Bohemians got their equaliser when Jamie Mullins' clearance went over the Harps defence and towards Declan McDaid.
Harps 'keeper McKeown was first to the ball but he missed it completely and McDaid had the easiest of tap-ins to tie the game.
The game would end 2-2 with Harps in deep trouble after UCD defeated Drogheda 2-1 at the UCD Bowl.
That result leaves Harps two points behind The Students, who they play next Friday in the penultimate game of the season, but UCD have a game in hand against Shelbourne this Monday.
Bohemians: Tadgh Ryan; Rory Feely, Joshua Kerr, Ciaran Kelly, Max Murphy; Conor Levingston, Jordan Flores, James Clarke, Kris Twardek, Declan McDaid; Ethan Varian.
Finn Harps: James McKeown; Ethan Boyle, Conor Tourish, Rob Slevin, Regan Donelon; Gary Boylan, Ryan Connolly, Barry McNamee, Dylan Duncan; Filip Mihaljević, Rob Jones.
Subs: Ryan Rainey for Connolly (28 mins), Eric McWoods for Duncan (65 mins), Jaime Siaj for McWoods (73 mins), Harry Nicolson for Donelon (73 mins)