A Letterkenny TikTokker has given his nephew a Happy Halloween to remember after organising a surprise day out and a call from his favourite TV character!
Oisin Roberts Browne from Carrigart is a super-fan of the hit children's TV show Balamory on BBC.
A few months ago, Oisin's uncle Eric Roberts wanted to give the sixteen year old, who has autism and cerebral palsy, a toy from the BBC show.
In a video which has been liked by over 177,000 people on TikTok, Eric explained he could not find a toy from the show anywhere, despite hunting around various toy shops.
Since then, an outpouring of love for Oisin has seen him receive a talking Miss Hoolie teddy and even Balamory signed photos from the actress who played the loveable nursery teacher, Julie Wilson Nimmo.
Today, Eric uploaded another video of himself, dressing up as Miss Hoolie, for Halloween, to surprise his nephew. Watch here:
Eric explained: "My nephew is obsessed with this lady, Miss Hoolie from Balamory, so naturally, I had to dress up as her for Halloween. Once the general shock had worn off, Oisin was dressed up as PC Plum (the policeman in the show, played by Andrew Agnew), Miss Hoolie's side-kick."
"Oisin also loves postmen, so, we hired a post van for the day. Again Oisin was very excited. So we got him in the van and off we went trick or treating. We also went to Smyths and then we had a very exciting phone call".
In the TikTok video, Eric then cuts to the camera and shows Oisin on video call chatting to none other than Julie Wilson Nimmo, Miss Hoolie.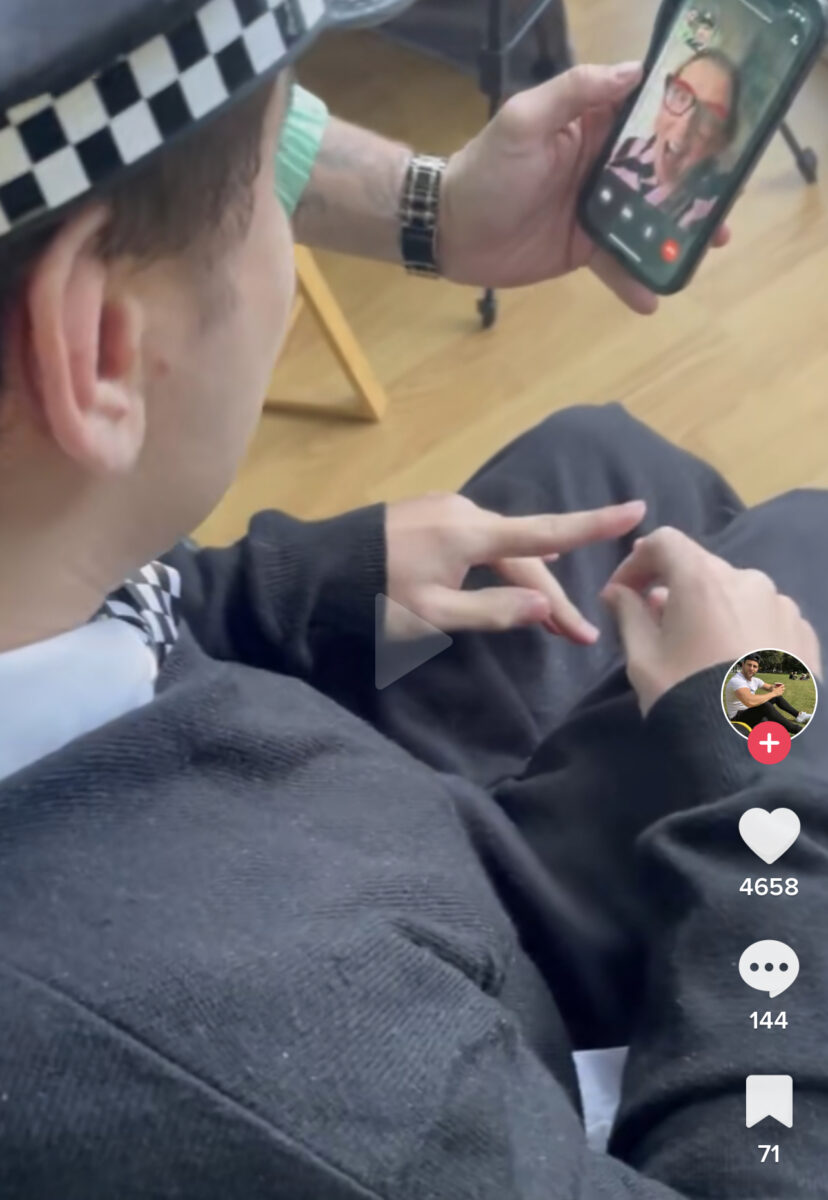 During the phone call, Julie / Miss Hoolie looks thrilled as she greets Oisin in her character on video.
"Best uncle award goes to Eric," said one TikTok fan.
"This is so heartwarming, you've both just won ALL the hearts," said another.
Chatting to Glasgow Times recently, Julie said she been reminiscing about the show after receiving Eric's message: "I got a message from the uncle of a lovely boy in Ireland who has cerebral palsy and autism," she explains. "He asked me to do a wee video message for him, which I did, and his reaction went viral on Tik Tok. It was amazing, just knowing that the show still means so much to people. We were really lucky to be a part of it."
Julie Wilson Nimmo played Miss Hoolie for all 4 series of the hit TV show. She has also starred in Still Game, Chewin The Fat and more recently Scot Squad. She is also set to star in 'The Wonderful Wizard Of Oz' in Glasgow from 23 November 2022 to Sun 8 January 2023.
Balamory recently launched on BBC iPlayer, for the first time, to celebrate its 20th anniversary this year.