There was a large attendance at an energy information clinic at the CAKE Centre, Killygordon, last night.
This was a very timely event, particularly for those who are worried about rising energy costs or confused about what grants are out there.
Expert Sustainable Energy Authority of Ireland (SEAI) representative, Mel Galvin (below), gave a detailed presentation on the relevant grants and also took questions from the floor.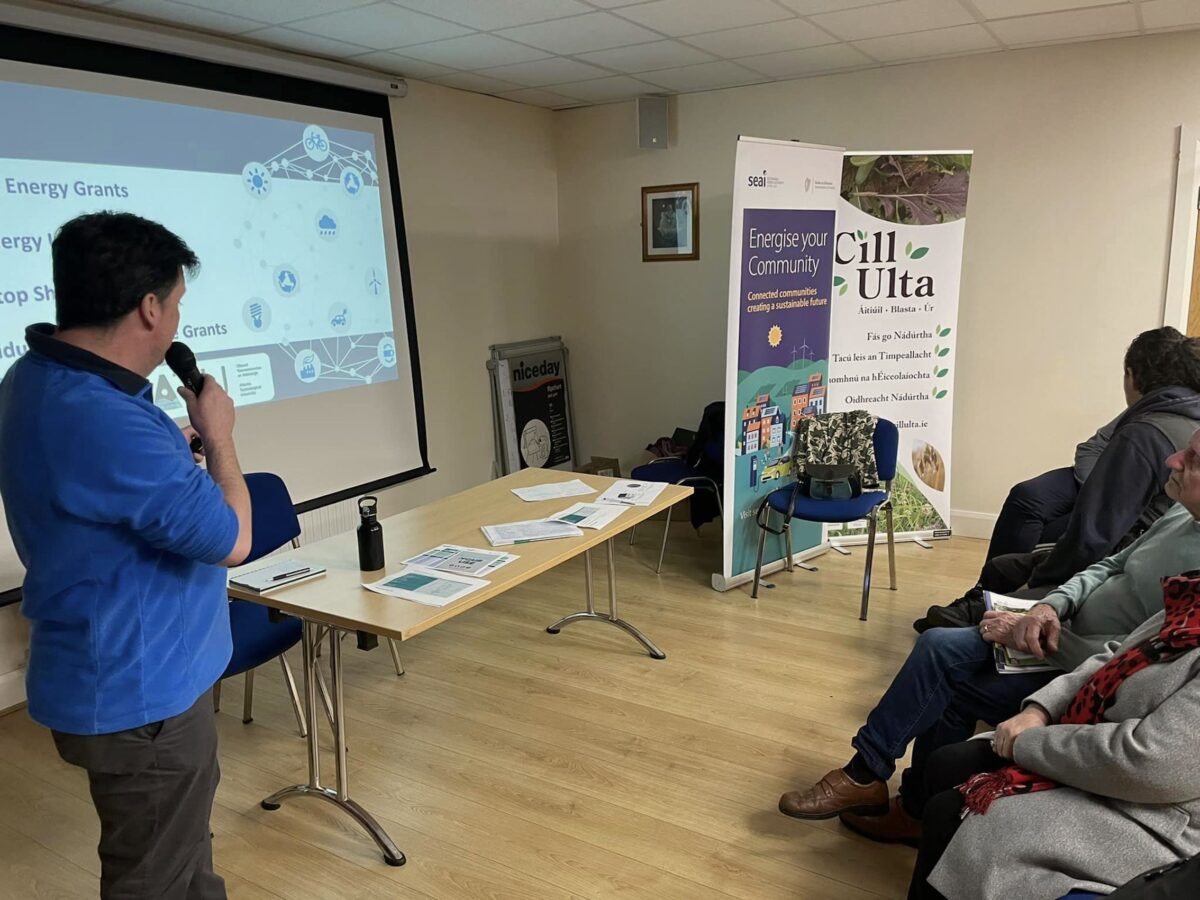 A number of local insulation installers were present as well as suppliers of heat pumps, solar panels and BER assessments. 
In addition, there were staff from AIB bank and B&S Credit union on advise on 'Green loans'.
Due to the huge success of the event, it is hoped another one will be held in the New Year. 
If anyone requires a copy of the presentation slides, please email CAKE on cakeclg@gmail.com
For further information, and for details on upcoming events, go to the Crossroads and Killygordon Enterprise (CAKE) Facebook page.
Tags: