Ahead of Donegal ETB's Further Education and Training (FET) Fair on 23 and 24 November in the Radisson Blu Hotel in Letterkenny, we're showcasing the experiences of previous students who have completed courses with the ETB's FET Service.
---
A young Afghan woman in Letterkenny is well on her way to reaching her career goals after beginning her Irish education journey with Donegal ETB's Further Education and Training (FET) Service.
When Behishta Mohibi fled her war-torn home in Afghanistan to find safety in Ireland, she wanted to study, but she could not speak English. The then-18-year-old came from a well-educated family and, despite her worries for her family left behind, she wanted to move forward and make them proud.
Behishta decided to do a Leaving Cert for Adults programme at the ETB's Letterkenny FET Centre. There, she improved her English speaking skills and found her "second family".
Donegal ETB's Leaving Cert programme is designed for mature students. Students cover six exam subjects at Ordinary Level and classes are delivered by tutors who are focused on mature learning methods to make students confident to sit the state exams.
"It was quite a tough course but I had a good faculty of teachers, they were lovely people and they were like my second family," Behishta said.
"Every day I was going to study it was a good day for me. I didn't have my family here so at the weekends I felt so down when I was not at school.
"I made good friends, some Irish, Arabic, African, French and people from different races. They are inspired by me and I am proud of this."
Behishta had unimaginable personal struggles to overcome during the Leaving Cert, as her mother passed away shortly before the examinations. She also had to come to terms with news from home of the fall of the Afghan government to the Taliban.
"I chose not to hide under the blanket. I chose to move forward," she said.
Behishta succeeded in earning very good results in her Leaving Certificate exams – so good that she received multiple college offers. The only barrier was her residency status, which required her to be living in Ireland for at least three years in order to have the international fees waived.
Behishta, ever ambitious, decided to use her time to keep studying. She enrolled in a Business Studies Post-Leaving Certificate (PLC) programme at Errigal College.
"I didn't want to stop improving. The PLC course provided me with good opportunities and I benefitted the most from the Erasmus programme. We were sent to Spain to observe a company in Malaga. When we learned Spanish as our second language we had some funny moments as well because of the cultural differences.
"One beautiful moment was the time when we were travelling to Spain and I had to be present in Dublin one day before as I needed to get a Spanish visa so it was a very stressful day for me as well as all my friends and teachers were already in the airport and I was in the Spanish embassy. When I eventually arrived to the airport the coordinator which was a lovely woman hugged me and that was a very joyful moment for me.
"After returning to Ireland I was selected for the PLC class award and trophy."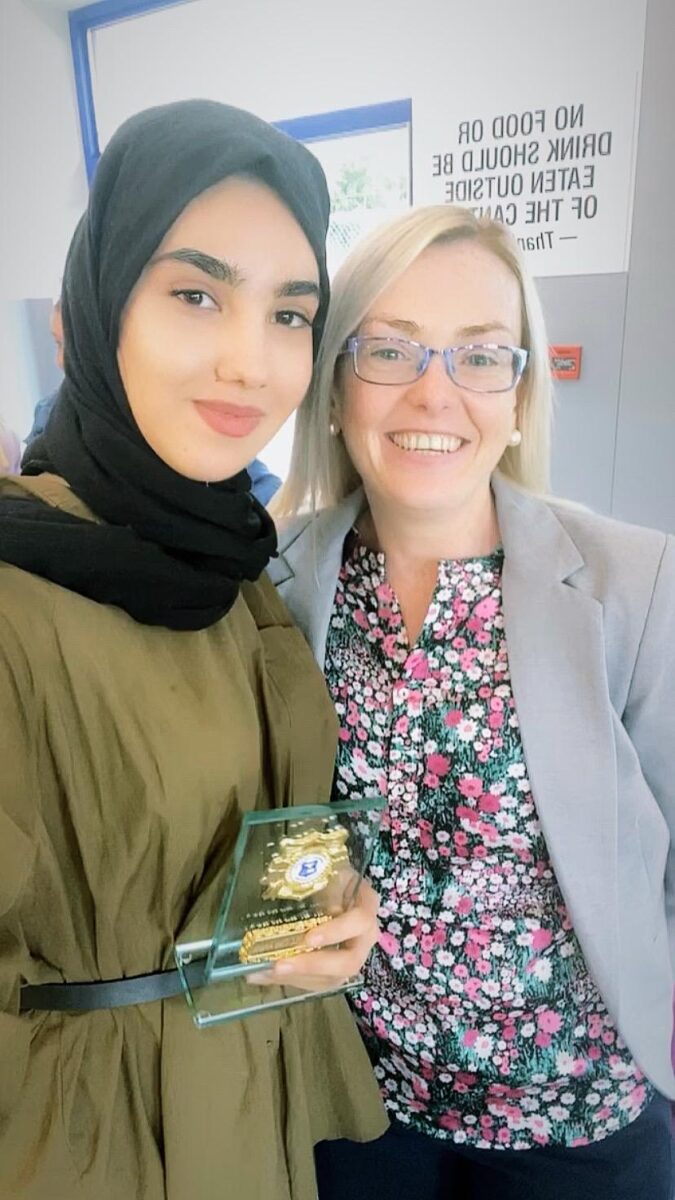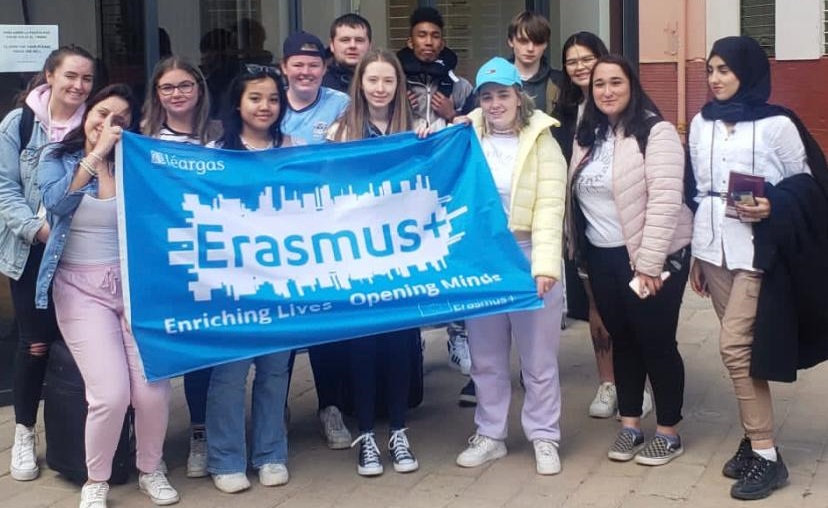 "With this course I had bigger opportunities for higher education. I got offers from DCU and ATU Donegal. In the first round of the CAO I got the offer from ATU Donegal based on my last year Leaving cert points. In the second round I got the offer from DCU based on my PLC and Leaving cert points. I decided to stay in Letterkenny due to the accommodation crisis in Dublin."
Behishta got career guidance from Donegal ETB to help her plan her route to studying accounting and international relations. The guidance counsellors, she said, were "very helpful and gave good advice in anything you need to reach your goals."
Behishta is now studying for a Bachelor of Honours in Business and Accounting and would like to go on to train in Politics and Public Administration, with a career in Accounting alongside this.
Behishta's experience and that of her peers in Afghanistan have shown her the immense value of education, particularly for women. "In Afghanistan there are little opportunities for women," she said. "With the fall of the Afghan government to the Taliban, women have no right to education at all. In Ireland there is more inclusion for all people, males and females.
"My biggest concern is not my study, it's my family who are left behind. It sometimes makes me stop and give up, but I push myself up and say no, I have to move forward.
"Life is not easy but I am very proud of what I have achieved."
The adult Leaving Certificate and PLC courses completed by Behishta are just some of the many Further Education and Training courses offered by Donegal ETB's FET Service – you'll find their full range of courses across the county on their website, where you can also apply online at any time: www.donegaletb.ie/fetcoursefinder. 
Donegal ETB's 2022 FET Fair takes place on 23 and 24 November in the Radisson Blu Hotel in Letterkenny:
Wednesday 23 November, 7.00-9.00pm: School leavers, their parents/guardians, Guidance Counsellors and school Principals and Deputies are invited to hear about FET options across the county. Those currently in employment and seeking to upskill are also invited to hear about upskilling opportunities offered by the FET Service.
Thursday 24 November, 10.00am-2.00pm: Those who would like information on the wide range of full and part-time education and training opportunities provided by the ETB's FET Service are invited to come along to speak to staff to find out more.
Keep an eye on their social media accounts (Facebook, Twitter, Instagram and LinkedIn) for updates and further details or contact the ETB's Adult Guidance and Information Service on 074 91 78088, email adultguidance@donegaletb.ie or complete this web form and they'll get back to you https://www.donegaletb.ie/further-education-training/adult-guidance/.
Tags: