Advertisement
Make this summer go by in a whirl of fun and activity by booking your child into a summer camp at Pinehill Studios Letterkenny.
Bookings are now open for more than 10 exciting themed summer camps, packed with games, dance, arts & crafts and fun learning.
Choose from camps such as Disney Frozen, Dance, Little Einsteins, Super Mario, Scientists, TIKTOK, Witches and Wizards and Encanto Carnival!
When; July & August 2023
Where; Pinehill Studios, Mountain Top, Letterkenny, Co. Donegal.
To Book; Visit: https://pinehillstudios.class4kids.ie/camps Hurry, spaces are limited!
Sarah-Marie McDevitt & her team at Pinehill Studios, offer a range of multi-activity classes, camps & birthday parties at the Mountain Top and have vast experience in providing a caring environment for everyone to feel right at home.
With 10 plus years of Summer Camp experience, Pinehill Studios offers a wide range of multi-activities for Letterkenny & surrounding areas, mainly focusing on convenience for parents & movement & fun for children.
Pinehill Studios was set up to fill a gap in the children's activities market to create a safe place where children flourished and parents felt confident & comfortable to leave their children to grow & develop.
Parents describe Pinehill Studios as a home from home where their little darlings thrive; growing in confidence, development & social engagement with peers.
Mountain Top, Letterkenny, Co. Donegal
Get in touch to find out more: T: 0867900554 e: info@pinehillstudios.ie w: www.pinehillstudios.ie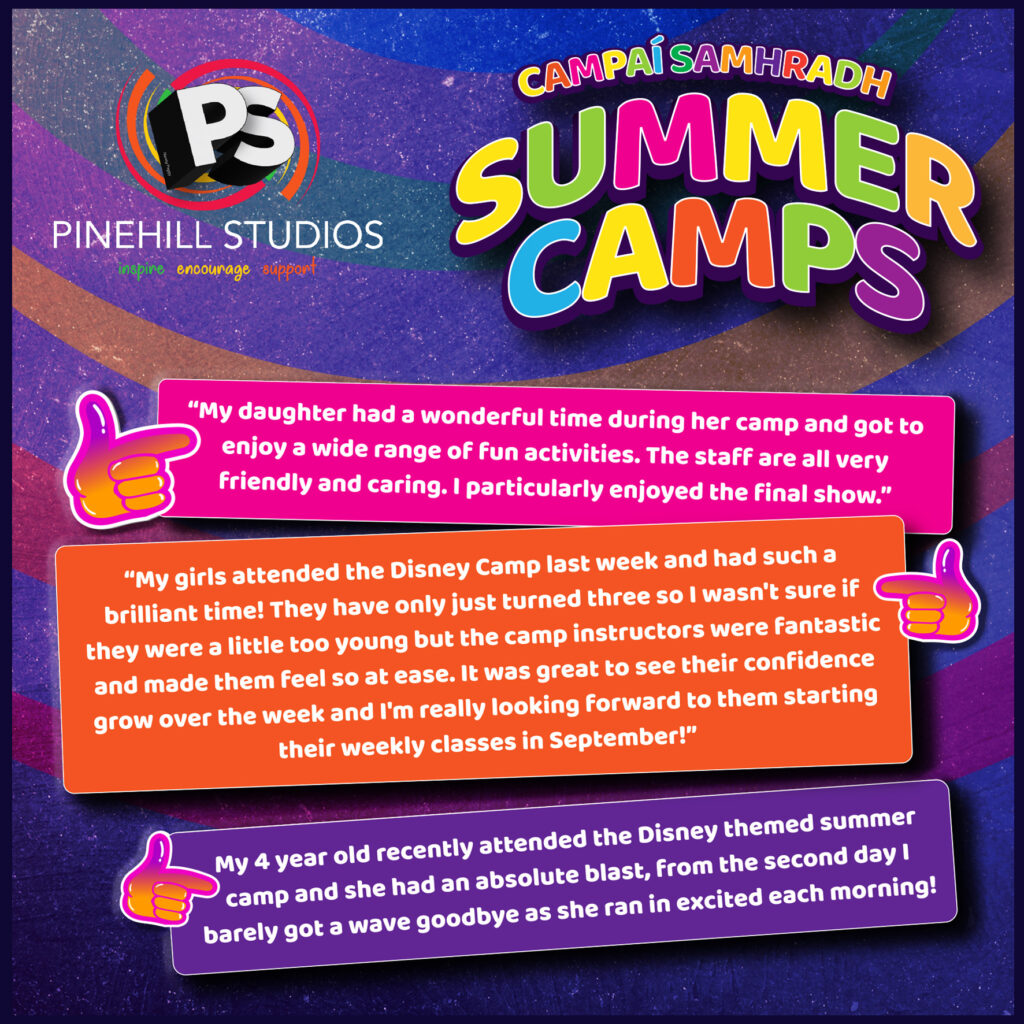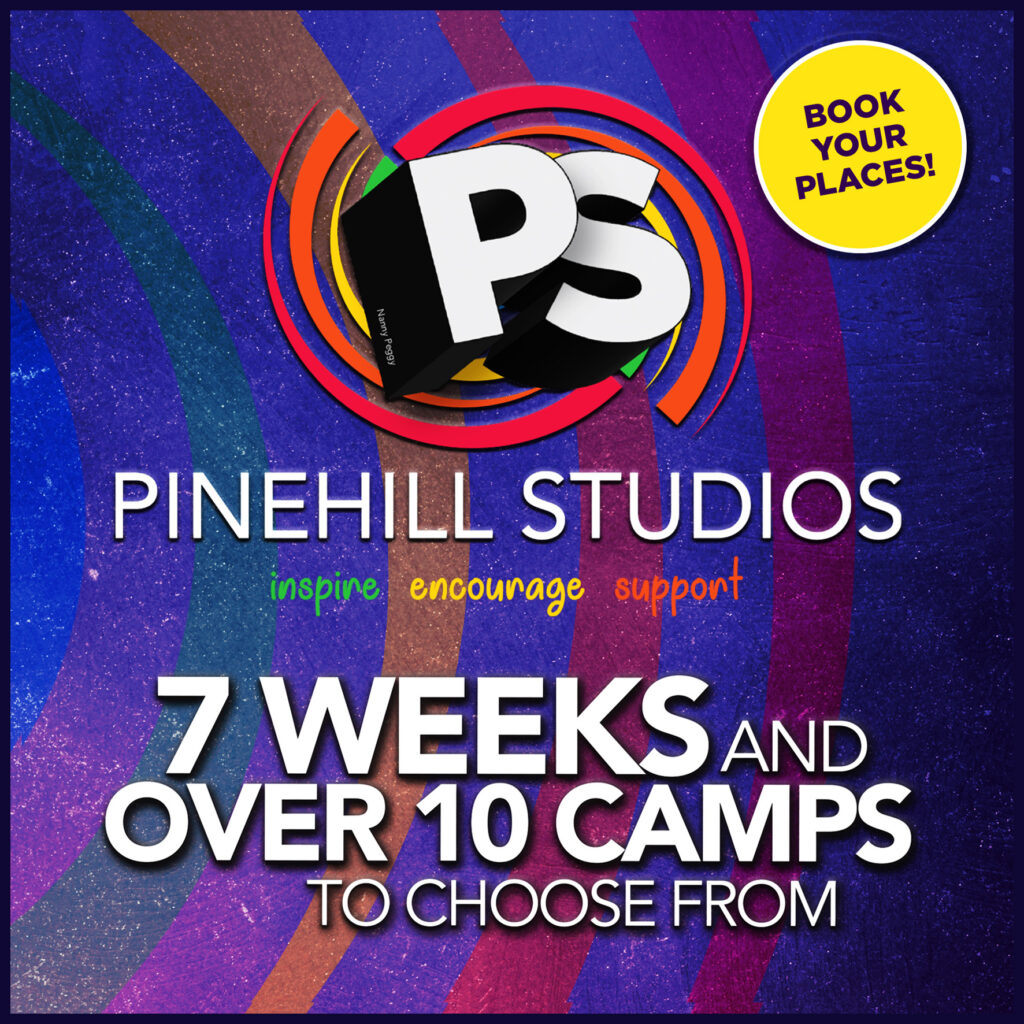 Tags: