All roads lead to Drumkeen this Sunday for an exciting tractor run in aid of 'TJ's Wish to Walk'.
A large turnout is expected for the fundraising event which takes off from Rosie's Bar at 1.30pm (details below).
The run will support toddler TJ Needham Mc Daid and her mum Claire, who both touched down in Budapest last night ahead of a month of intensive treatment at the famous Peto Institute.
Three-year-old TJ was born with severe spina bifida meningocele. Her parents were told by doctors that she wouldn't be able to move her legs, but the determined little warrior defied the odds to show positive signs of movement.
TJ's mum, Claire McDaid from Drumkeen, has been fundraising for two years to get her daughter to Hungary for four weeks of intense physiotherapy. It is hoped that one day she will fulfil her 'wish to walk'.
This month's therapy will run from 9am to 5pm Monday to Friday for four weeks. "It's not going to be easy, this is intense physio and all cost is costing between €12-13 thousand per month," Claire said.
Claire's family and local community will be sending their love and support from home this Sunday as they gather for the Tractor Run. The run will be followed by refreshments and a raffle that has been very generously supported by local businesses. All welcome.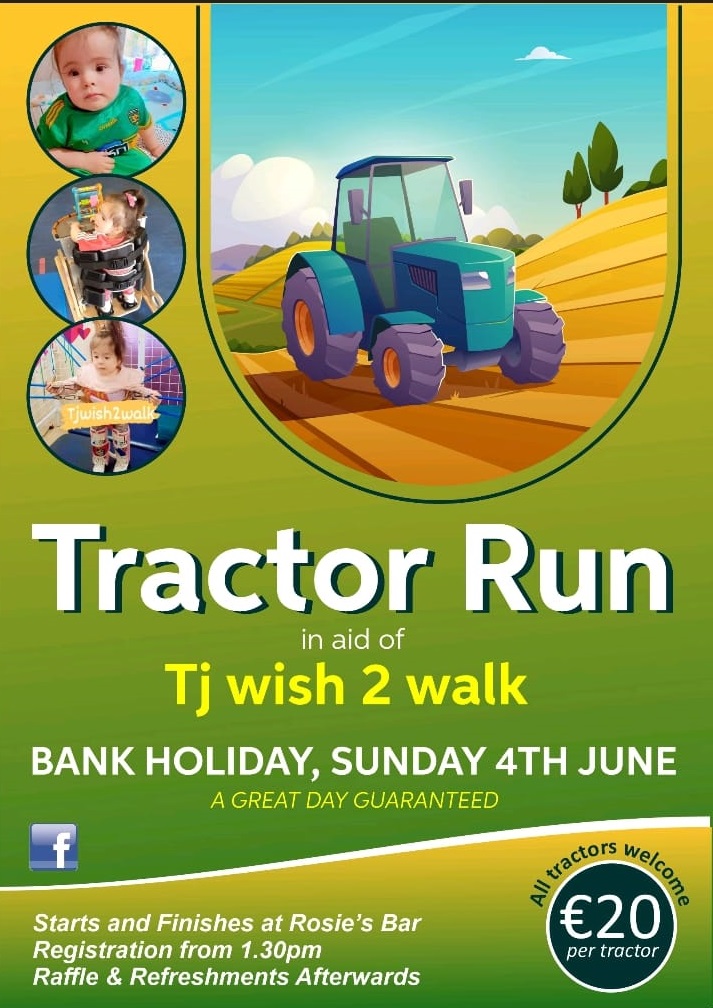 There will also be a jumbo sale at St. Patrick's Hall Drumkeen on 1st July.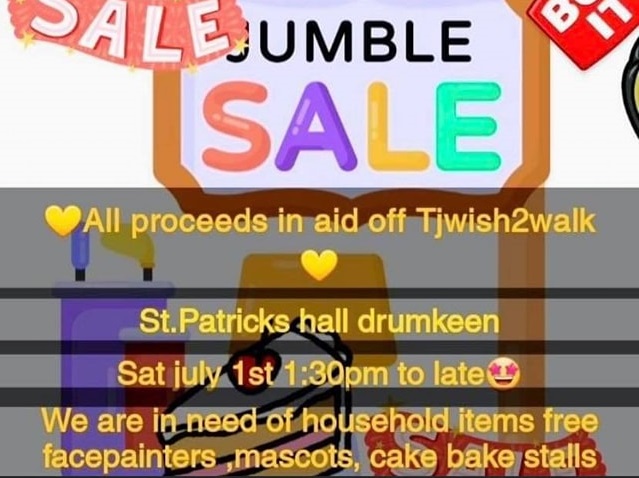 For all updates on TJ's journey, visit the TJ Wish to Walk fundraising page here. 
Visit TJ's main GoFundMe fundraising page at: https://www.gofundme.com/f/life-changing-treatment-for-t-j/