Advertisement
Home Instead, Ireland's leading provider of home care services, is thrilled to announce its highly anticipated Hiring Week, taking place from 14th to 18th August throughout the country. 
With a mission to recruit and welcome 1000 new professional CAREGivers into their dedicated team, Home Instead solidifies its position as an exceptional employer of choice.

Recognising that home is the preferred option for ageing adults and their families, Home Instead is committed to providing comfort, independence, and familiarity through their unmatched relationship-based home care services. By joining the Home Instead team, CAREGivers have the unique opportunity to make a lasting impact on the lives of those they care for, ultimately enriching their own lives as well.
Alison Hegarty, General Manager of Home Instead Donegal, stated, "At Home Instead, we take immense pride in offering a fulfilling career pathway to caring and compassionate individuals who seek more than just a job. As a Professional Home Instead CAREGiver, you'll discover stability, flexibility, and a supportive environment that fosters growth and development."
Alison continued, "We firmly believe that our CAREGivers are the heart and soul of our organisation, and we are committed to creating a positive employee experience. When you join Home Instead, you become part of a remarkable team where your talents and skills are valued, celebrated, and nurtured. We are proud to be an employer of choice in the sector, and we owe our success to the exceptional individuals who embody our core values."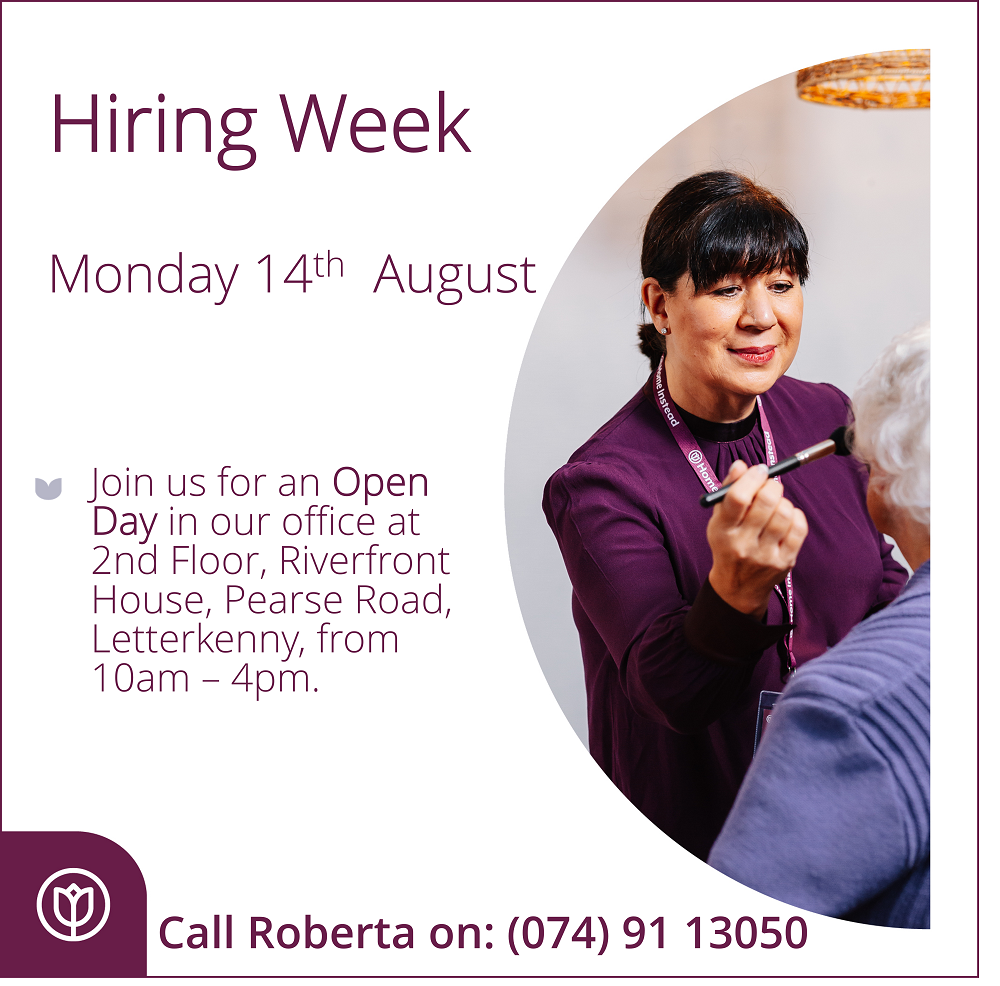 As a testament to their dedication, Home Instead CAREGivers receive unparalleled training through Home Instead's unique Home Care Professionals Academy. This comprehensive training equips them with the knowledge, practical skills, and expertise required to provide top-quality care to ageing adults. Moreover, Home Instead places great importance on recognising and appreciating their CAREGivers through prestigious award programmes, ongoing appreciation initiatives, and engaging social events.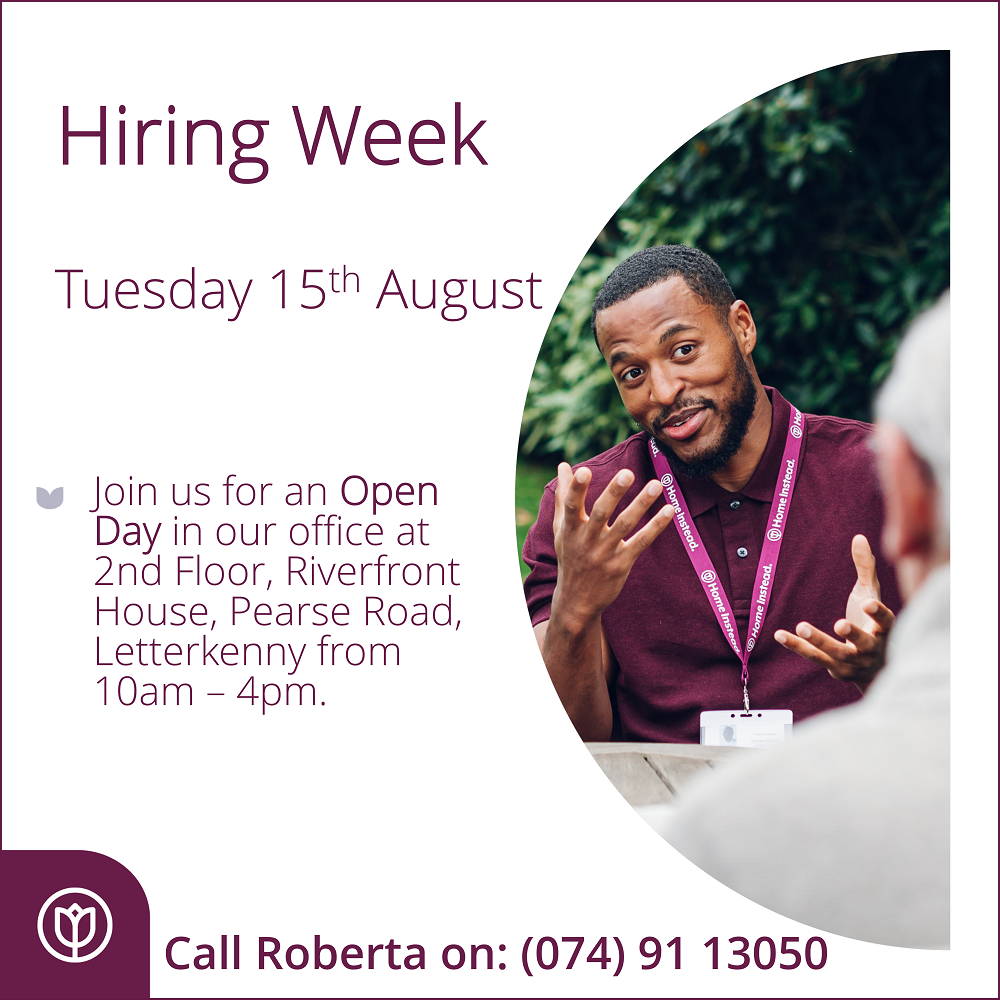 During Home Instead Hiring Week, aspiring CAREGivers are encouraged to attend the recruitment and hiring events taking place from Monday, 14th to Friday, 18th August. It is an invaluable opportunity to learn more about the rewarding career options available at Home Instead, and to join a compassionate and dedicated team that makes a genuine difference in the lives of ageing adults.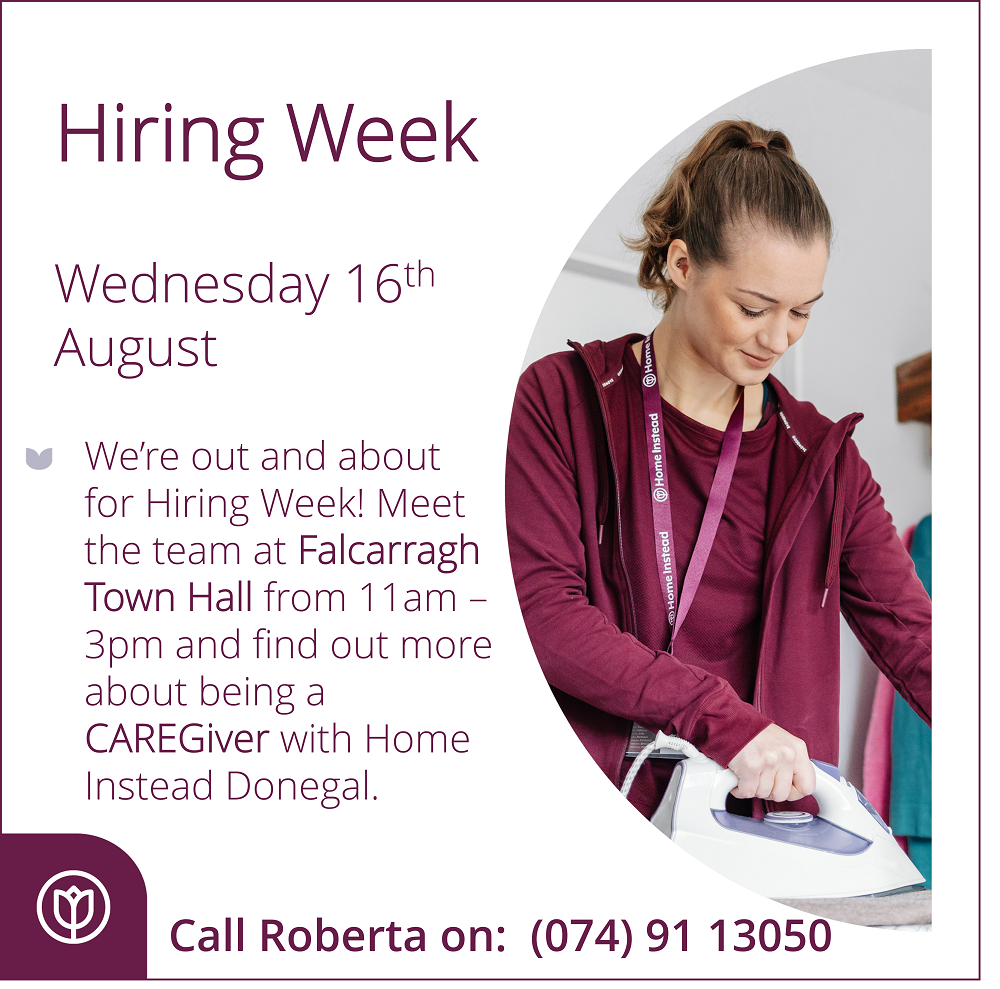 Discover the fulfilment of a meaningful career in care with Home Instead. To find event details and learn more about the incredible opportunities that await you, please visit careers.homeinstead.ie/Hiring-Week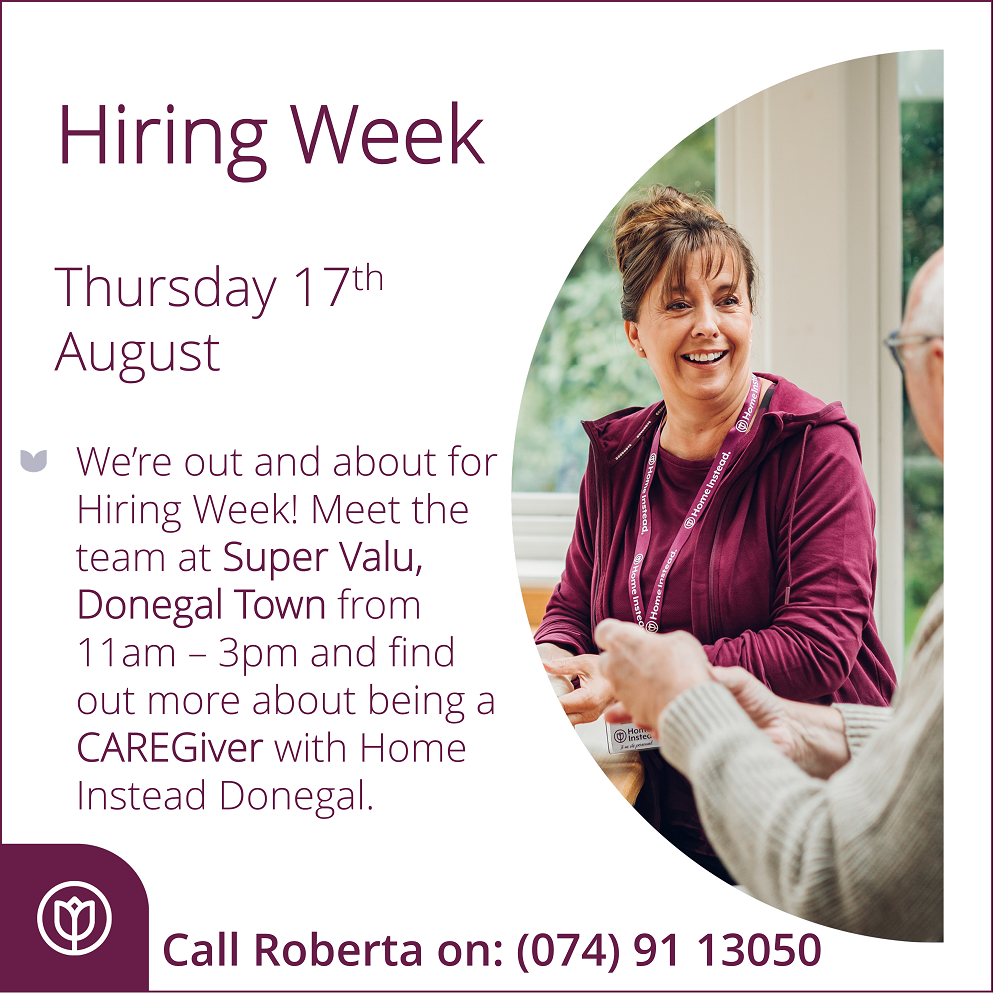 Home Instead Donegal Hiring Week Events:
Monday 14th – 10:00-16:00: Open Day Home Instead Donegal, Riverfront House, Second Floor, Pearse Rd, Letterkenny, Co. Donegal, F92 T68V 
Tuesday 15th  – 10:00-16:00: Open Day Home Instead Donegal Riverfront House, Second Floor, Pearse Rd, Letterkenny, Co. Donegal, F92 T68V 10:00-16:00
Wednesday 16th  –  11:00-15:00: Hiring Event, Falcarragh Town Hall, Falcarragh 
Thursday 17th –  11:00-15:00: Hiring Event, SuperValu Donegal Town, Donegal Shopping Centre, Donegal, F94 Y86X
Friday 18th –  11:00-15:00: Hiring Event, Carndonagh G&S Costcutters, Church Rd, Carndonagh, Co. Donegal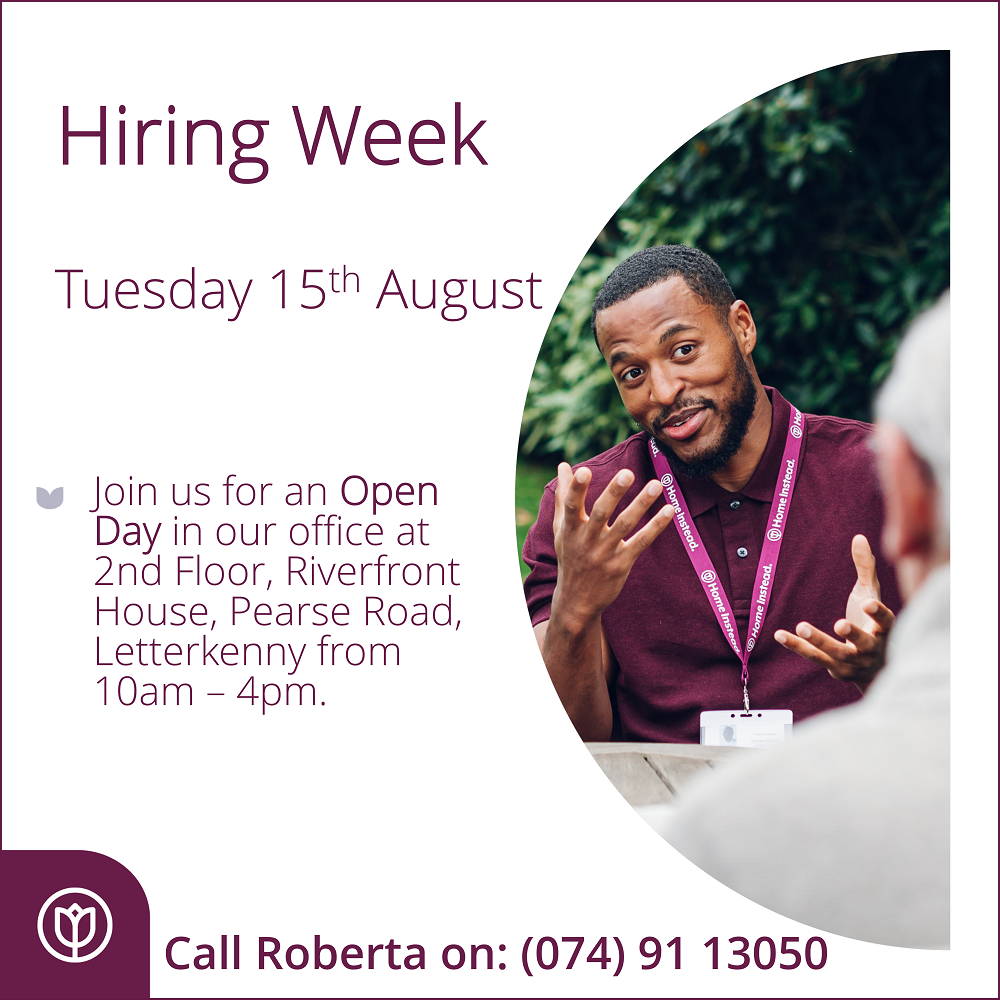 Tags: