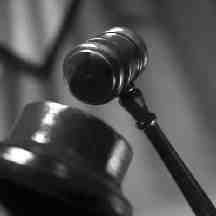 Four Letterkenny men who assaulted their brother after driving to Kilkenny to bring him home have each been given a three-month prison sentence.
Letterkenny Circuit court heard that Michael, Martin, Thomas and Terence McDonagh, drove to Kilkenny to bring their brother home after he had left over a disagreement about an arranged marriage.
The four brothers – all from Big Isle, Letterkenny – pleaded guilty to assaulting Johnny McDonagh on December 4th, 2009. The court heard they were all involved in the assault on the journey back to Donegal.
The victim's phone was taken from him but he managed to call gardaí to report the incident.
Prosecuting counsel Patricia McLaughlin said Johnny, who was 17 at the time, had left the family home "over an arrangement to marry a certain person" that he was not happy about.
After he left home the four brothers went to Kilkenny and put him in a car. He was assaulted by two brothers in the back of the car and later again by the other two brothers.
The court heard that all four brothers had previous convictions for various offences including theft.
Paul Kelly BL, counsel for Martin McDonagh, said his client's view was that the incident had nothing to do with a marriage and was due to concern about his brother taking illicit substances.
The court heard that all four men are married with young families and that "peace had broken out" between the brothers following the incident.
Judge John O'Hagan told the four men that the legal system is there to protect everybody. "You can't as a community of people take the law into your own hands," he said.
All four were given a three-month prison sentence suspended for six months and ordered to pay €500 to charity.
At hearing. THIS COURT REPORT IS COPYRIGHT DONEGALDAILY.COM. WE HAVE BEGUN LEGAL PROCEEDINGS AGAINST A COPYCAT SITE WHICH HAS BEEN ILLEGALLY STEALING OUR STORIES.
DONEGALDAILY.COM – FIRST WITH THE NEWS. BEWARE CHEAP IMITATIONS.
Tags: