Naomh Conaill ended their season on a high by overcoming neighbours Ardara to win the Division One final at O'Donnell Park, Letterkenny.
Ardara were in search of their second league title in three years but the Glenties men proved too strong in the end.
At half-time it looked like Ardara had the edge as they went in a point ahead.
And when Gareth Concarr added a goal eight minutes into the restart it looked like the league was headed back to Aradara.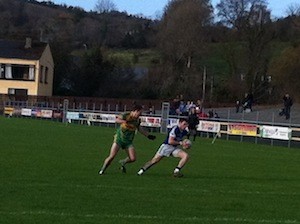 But led by a man-of-the-match performance from half-back Jamie Gallagher, Naomh Conail always somehow found the edge to win with four points to spare on a final scoreline of 0-14 to 1-7.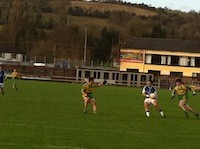 The win will be some consolation for going out in the first round of this year's championship.
Ardara manager Patrick'Larry' Gallagher might wonder exactly what turned the tide against him.
But Naomh Conaill managers Stephen McKelvey and Martin Doherty's can thank their big hitters including Dermot Molloy (0-4), Darragh Gallagher (0-5) and Leo McLoone (0-3) for getting them over the line.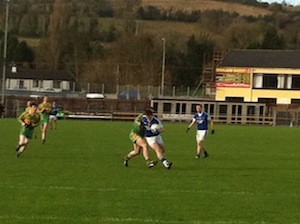 The Glenties men cruised in the final minutes but it could have been all so different if Ardara could have continued to keep pace with the game.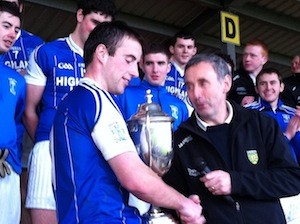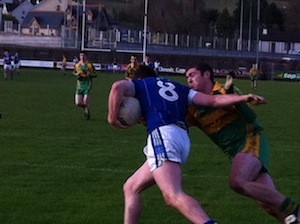 Photos by Jack McKelvey.
Tags: