Letterkenny's Oatfield sweet factory has finally closed today with the loss of 17 jobs.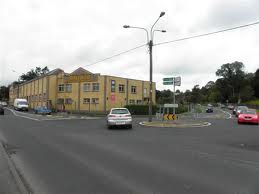 The announcement was made by the company's owners Z Candy a short time ago.
Local Letterkenny Chamber President John Watson said the news came as no surprise but was nonetheless a blow to the town.
"The closure of Oatfields unfortunately does not come as a surprise and this announcement ends the speculation that has been around for a number of months about the future.
"Oatfield Sweets is very much an institution in Letterkenny and part of the fabric of the Town that will be missed. The decision to move manufacturing to the base in the UK is very disappointing and a sign of the times as businesses continue to come under pressure to reduce costs.
"At this time it is important that we think of the employees who have given many years to Oatfield and we offer any help we can to them. We would also like to acknowledge the contribution of Oatfield Sweets to the business life of Letterkenny and the support we as a Chamber have had from the company over the years."
The move has also been condemned by Labour Party Senator Jimmy Harte who said the owners could have done more to engage with the workers.
"Oatfield Sweets are an iconic part of the area and have been employing workers for generations.
"Many families have had long links with the company and the loss of 17 is a blow to the local economy
"The McKinney family have been making swwets in Letterkenny for 85 years and the new owners Z Candy have now decided to discontinue the tradition which could have been avoided," he said.
He said he spoke to workers reps today who are saddened to get this news but it was something that they were expecting.
"I have to say that the owners have been gradually winding down the plant and they have not been active in trying to engage with the local agencies to save the plant.
"I would ask that they now give the workers their entitlements and I have spoken with Minister Joan Burton today to ask her assistance with any issues that the staff will require.
"The workers in Oatfield have been dignified throughout this period and I hope that they will be looked after now," he said.
Ends