Talented trio Shannon Canny, Codi Canny and Kasi Canny have been kept on their toes by dancing along the Wild Atlantic Way!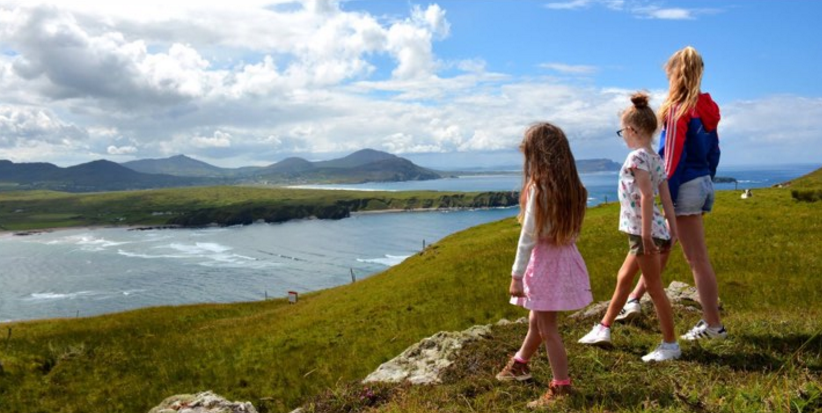 The Carndonagh sisters have been spotted dancing by the picturesque coastline of Lagg, Malin Head and Culdaff beach in Inishowen.
Auntie Jenna Canny from Gleneely says that when she came home from Dubai for two weeks, she took them all for a spin in the car. As they stopped off at the beauty spots that dot the coastline, she was sure to get scenic pictures of their dancing.
A superhero was also in their midst! Little brother Connor also got in on the action by posing as his favourite superhero, Spider-man!
"I don't get home very often so when I do it's great to see them," said Jenna.
Having just been named one of the most scenic routes in the Lonely Planet's guide to the top fifty drives in the world – where better to showcase your fancy footwork than along the breathtaking Wild Atlantic Way!
Tags: