KILLYBEGS artist Kevin Sharkey has caused a storm after drawing a picture depicting Elton John breastfeeding his new baby son.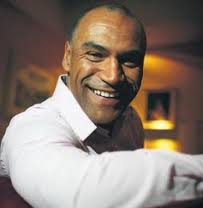 However the well-known artists said he didn't set out to offend anyone with the image and hoped the singer would see the funny side.
He said he was inspired by John and civil partner David Furnish having baby Zachary, adding: "It's set off a new era of gay men having kids. What Elton and David are doing is very admirable."
He admitted: "I must admit I did have a little laugh to myself while I was doing it but I know Elton has got a good sense of humour."
Mr Sharkey has attracted controversy before over his work, most notably for his 2009 image of Katie Price merged with Moors murderer Myra Hindley.
And last year his image of the Pope conducting a gay wedding also caused outrage after the artist claimed it was inspired by the Catholic leader criticism of homosexuality.
Mr Sharkey called the Pope's remarks "an outrage and a disgrace".
He said: "What a load of old b*****s.
"Preaching intolerance is a dangerous thing to do. That comes down onto the streets – drunk thugs kicking the f**k out of 'queer f**kers'."
Ends