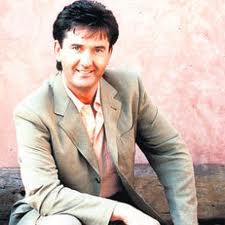 Singer Daniel O'Donnell, has become the first artist to have an album in the UK charts for 24 consecutive weeks.
The Kincasslagh man's latest album, Moon Over Ireland, has made it to number 11 just a week after its release.
"To be in the charts is great after all these years," he told the BBC today. 
During his career O'Donnell has made albums of gospel music, and songs from the 1950s and 60s but he said it was a pleasure to record an album full of songs about his homeland.
"There's a song about every crossroads and every dogfight," he said.
"You know there's somebody writes the words about every event that happens and very often they become very popular songs."
And, he said, his own party of the country has more songs than most.
 "Donegal is the county that I come from. I am sure it must have a hundred songs and I have recorded a good few of them.
"This album has two Donegal songs on it. Songs like Maggie that Foster and Allen had and When You Were Sweet 16, the Furey Brothers and Davey Arthur type of song."
And Daniel also explained why he meets his fans after gigs 
"It's always nice to meet people. I suppose for me it seems like the most natural thing in the world," he said.
"I always think if you go somewhere and meet nobody you haven't been."
ends