Twelve companies have been short-listed as finalists in this year's Enterprising Donegal Business Awards 2011, the most prestigious business awards in the County.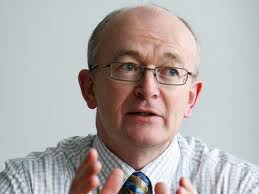 Organised by Donegal County Enterprise Board, the awards are aimed at small and micro businesses in Donegal, and the winners will be announced at a black tie gala dinner in the Radisson Hotel, Letterkenny, on Friday 1st April.
There are 4 finalists in each of the 3 categories in this year's awards: Emerging Business Award, Business Development and Business Achievement.
The shortlisted companies are: National Hairdressing Academy, Laghey; Seascape Spa at the Silver Tassie Hotel, Letterkenny; Siansplan, Donegal Town and Azucca Software Solutions Ltd, Letterkenny who will compete in the Emerging Business Award. JB Interactive Mobile Marketing Ltd., Letterkenny; Nvolve Limited, Letterkenny; Sharp Design, Letterkenny and Harry's Bar & Restaurant, Bridgend are short-listed for the Business Development Award and The Swilly Group, Letterkenny; Irish Pressings, Derrybeg; Letterkenny Skip Hire & Recycling, and Inishowen Country Kitchen, Malin will compete for the Business Achievement Award.
There is an award for the winner in each category, an innovation award and an overall winner of the Donegal Business of the Year award. Previous overall winners include Gartan Technologies, DS Environmental Services and Mantis Cranes.
"We launched the awards in 1997 to highlight success stories among small businesses in Donegal", says Michael Tunney, Chief Executive of Donegal County Enterprise Board.
 "We hope the finalists will inspire people around the County to start up their own businesses and take advantage of the services the Board can offer" he added.
Donegal County Enterprise Board supports enterprise and entrepreneurs across Donegal, providing services such as business advice, mentoring, business information, training and finance. 
Over 800 businesses recently attended Enterprising Donegal Business Week also organised by the County Enterprise Board.
Tickets for the Awards cost €30 and to attend, or for further information about the Enterprising Donegal Business Awards 2011, contact Celine Carroll, Donegal County Enterprise Board on 074 9160735 or email ccarroll@donegalenterprise.ie  Profiles of all the shortlisted finalists are on the Donegal County Enterprise Board's website at www.donegalenterprise.ie
Ends