A convicted child killer and rapist has launched a legal challenge to the holding of an inquest into the death of Arlene Arkinson.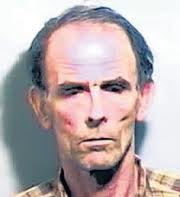 Robert Howard was acquitted of murdering the teenager, from Castlederg, County Tyrone who was last seen in Bundoran.
He is seeking a judicial review of the senior coroner's decision to examine events surrounding Arlene's disappearance.
The teenager was 15 when she went missing in 1994.
Arlene is believed to have been murdered. Robert Howard was acquitted at trial of her murder in 2005.
The family want an inquest to be held to examine how the RUC conducted its investigation into her disappearance and the acquittal of Howard for her murder.
A report by the Police Ombudsman in 2008 said police treated her disappearance as a missing person inquiry for too long rather than a potential abduction or murder.
It also said they took too long to arrest the main suspect, Robert Howard.
Although they had grounds to do this within 48 hours of her disappearance, it did not happen until 46 days after Arlene had first been reported missing.
Arlene vanished near her home in Castlederg after attending a disco at Bundoran with friends in August 1994.
She was last seen in a car driven by Howard.
Howard was questioned and later charged with her murder, but he was found not guilty in court.
In October 2003, Howard was found guilty of murdering Hannah Williams, 14, from Deptford, in south London, whose body was found in a cement works in Northfleet, Kent, in March 2002.
Ends
Tags: