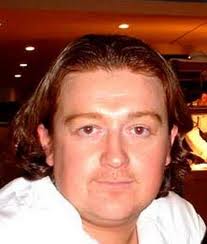 TOP Donegal chef Conrad Gallagher is at the centre of an unpaid wages furore today.
The Restaurant and Catering Workers Forum, established by SIPTU and Migrant Rights Centre Ireland (MRCI), was planningt a lunchtime 'name and shame action' today outside Conrad Gallagher's restaurant, Salon des Saveurs on Aungier St, in support of a worker who is owed wages by the celebrity Donegal chef.
However the protest was postponed – after protestors gave Gallagher until Monday to pay up!
Rishi Mohiputlall, from Mauritius, worked in Mr Gallagher's well known restaurant for over a month in 2010, and has still not been paid.
Following numerous attempts to retrieve his wages, Mr Mohiputlall took a case under the Payment of Wages Act in the Labour Relations Commission.
His complaint was upheld by the Rights Commissioner who required Mr Gallagher to pay Mr Mohiputlall his wages.
Mr Mohiputlall has still not been paid, two years on.
He told donegaldaily.com: "I have tried every avenue to get my wages from my former employer.
"Today I am saying enough is enough, it is wrong to treat a worker, another human being this way. I did not sign up to work for free, and I am disgusted by the way that I have been treated by Conrad. I worked hard for him, all I want is what is owed to me".
Mr Mohiputlall continued: "I also want to take a stand so that other workers are encouraged to come forward and report these types of abuses."
Supporters will join Mr Mohiputlall outside the restaurant next week to show their solidarity if Mr Gallagher refuses to pay by a deadline set for next Monday.
According to MRCI's Helen Lowry: "Understandably, Rishi wants to be paid for the work he was employed to do in Salon Des Saveurs. As a member of the Restaurant and Catering Workers Forum he has asked for support to bring his case to public attention in the hope it will help him secure the money owed to him, but also to highlight such practices in the restaurant industry,"
Ms Lowry added: "Restaurant industry representatives are out there trying to undermine workers' terms and conditions, when their time would be better spent calling for minimum decent standards for those who cook and serve the food.  Exploitation in the restaurant industry is a real problem, as highlighted by NERA and ourselves.
"This is the real issue that needs urgent attention."
Pat Ward of SIPTU told us: "This type of non-compliance is shameful, particularly at a time when the restaurant industry is driving an attack on minimum wages and basic protections for workers, while lower-wage workers are struggling to survive. Rishi's experience shows that, now more than ever, we must ensure protections remain in place for those who need them most."
Tags: