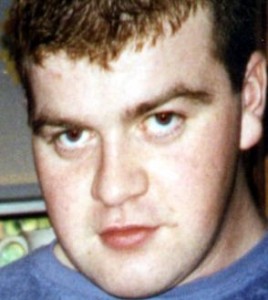 A GARDA has told a murder trial jury how he apprehended the killer after the accused used a cash machine in Co Donegal.
Mother-of-four Jean Teresa Quigley was found dead in her home in Cornshell Fields, Shantallow, Derry on Saturday July 26, 2008. The 30-year-old, who was 10 weeks' pregnant, had been strangled.
Stephen Cahoon of Harvey Street, Derry admits killing his ex-girlfriend but has pleaded not guilty to murder. The father-of-one went missing after her killing but was arrested in Donegal 10 days later, after using a bank machine there.
The jury heard from Sergeant Desmond Sheridan of Ballyshannon Garda Station. He explained that in the days after Ms Quigley's killing, gardaí were aware that Stephen Cahoon was a suspect.
He said that on the evening of August 5 that year, he became aware that the accused had used an ATM that day in Donegal Town.
He and a colleague searched the hotels, guest houses and bars in the town and eventually saw a man matching the suspect's description on the street that evening.
Sgt Sheridan approached the man, saying: 'Hello Stephen'.
"He appeared shocked," recalled the sergeant, who said he then took out his garda badge.
He said the man gave his name as Paul Moore and address as Strand Road, Galway. He had no identification on him and agreed to accompany the gardaí to the station to verify this.
However, he came clean within seconds of getting into the patrol car.
"I'm the man you're looking for," he said.
He was later hospitalised after he told gardaí he had taken a number of paracetamol tablets, while two ties, tied together, were found in his jacket.
The trial continues before Mr Justice Barry White and a jury of seven women and five men.