Sinn Fein TD Pearse Doherty has said he is confident over the future of the crèche in Gaoth Dobhair.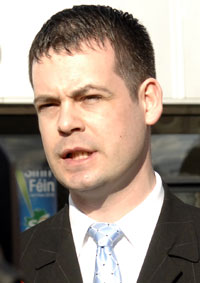 It is understood that there is ongoing discussions to save the creche which is due to close its doors soon.
"There has been understandable concern in the local community over the past few weeks as it emerged that there was a question mark over the future running of the crèche.
"As a local parent with children who have attended the crèche in the past, I am well aware of the invaluable service it provides and I have been working closely with the current committee and Comahir Naíonraí na Gaeltachta over the past number of weeks to find a viable solution to allow the crèche remain open.
"From my interactions with Údaras to date, it is clear that they are as anxious as we are to ensure that the service remains open. I am aware that Údaras is exploring a possible option for the service and I am hopeful that it will bear fruit.
"I remain hopeful that a viable solution can be found before the 17th of this month, the announced closure date of the créche and I encourage all parties to continue in their efforts to retain this service."