The senior team had a very good away win against Kildrum Tigers last Sunday with Greg Magee scoring the only goal of the game. They are away to Drumkeen this coming Saturday evening kick off is 7-30pm.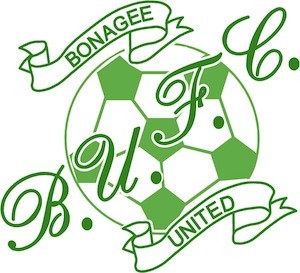 The Under 10 team defeated Kilmacrennan 4-1, and Glencar 2-0 to reach the cup semi final, which was due to be played In Milford on Wednesday 8th.Despite a spirited team performance, the Under 12 tigers lost out 4-0 to Glencar in the cup final, played at the Community Centre on Tuesday evening.
The under 12 team defeated Capry Rovers 5-1 in their second champions league group game. Daragh Ellison (2), Jack Murphy, Jordan Nugent and player of the match Jonathan Coady the scorers. They play hosts to Gweedore Celtic this Sunday in their final group match, where another victory will see them top their group Kick off is at 11am. All support welcome. They also advanced to the next round of the cup, as goals from Jordan Nugent (2), Peter Carr, Jack Murphy, and Daragh Ellison saw them defeat Letterkenny Rovers 5-1. Jordan Nugent and Daragh Ellison excelled.
There were no jackpot or match five number winners last week in the clubs weekly lotto draw. Numbers drawn were 2,3,11,12,13,15 lucky no. was 8. Next weeks jackpot is €2175 and lotto tickets can be got from all committee members. Luck no. winners Noreen Bradley Listillion, David Lackey Dublin, Mark O' Donnell Dromore, Jasmine Funston Sligo and Isobel Buchannan Bonagee. Lotto plus winners €50 Celine Hunter Long Lane, €30 Sara & Eddie Bradley c/o Gerard O'Loan and €20 Bridie Duffy Bonagee. Congratulations to Shaun Patton and Ryan Rainey who were included in the Ireland u18 team for a training camp in Birmingham and Shaun also played against England down in Cork in the schoolboys international.
The clubs presentation night to the Donegal league team and the youth team are taking place in arena 7 on Sunday 2nd June.
Tags: