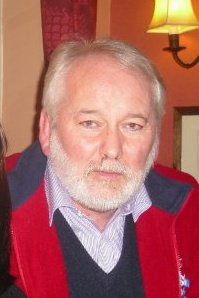 ONE of Donegal's most respected journalists has left the newspaper he helped to build.
Letterkenny man Pat McArt was most recently the Inishowen Editor at the Derry Journal and Group Editor of the Journal and Democrat.
He steered the papers through some of the darkest days of the Troubles, driving up and doubling circulation.
Living in Burt, he was a keen driver behind the Journal's success in Inishowen for three decades.
In a message on his Facebook page tonight, Mr McArt wrote: "I joined the Derry Journal in 1981. At the age of 28, and in the middle of civil war, I was appointed editor.
"Years later I became group editor when the Journal bought The Donegal Democrat & The Donegal 's People's Press.
"It was a rollercoaster ride but it was exciting. We had 150 staff and were the biggest provincial newspaper group in Ireland.
"I finished up today.
"The place, people and paper I knew are long gone.
"It was time to go. Best of luck in the future to all my former colleagues."
Tags: