Donegal TD Thomas Pringle has said he will NOT pay the water charges.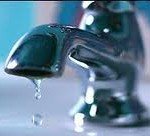 The Killybegs-based politician has said he was always against water charges and sees the setting up of Irish Water as the first move to privatisation.
He told a meeting of residents against the water charges at the weekend that he will not pay the charges in any form.
Tags: