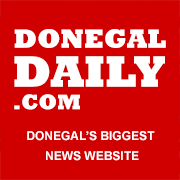 LOCAL TDs are welcoming a Government decision to reinstate free travel services on the Buncrana to Derry bus route.
Minister of State Joe McHugh said tonight: "Following the closure of the Lough Swilly Bus Company, there have been ongoing calls from myself and other Donegal public representatives to ensure that the communities who depend on the free travel scheme, mainly elderly people with no other public transport available to them, would be able to avail of the scheme which connects people in rural areas to their local cities, town, shops, families etc. 
"I have been engaging with my Government colleagues on this matter, and more specifically the working group that was established to deal with reviewing various issues concerning the Free Travel Scheme. I had requested that the findings of the group be made public as soon as possible and that full consideration be given to how essential this scheme is in rural Donegal. I am delighted this service has been included."
However Padraig Mac Lochlainn said the decision came after public pressure – he had a Dail debate planned on the issue.
He had secured a debate on the issue in the Dáil that had been delayed from last Thursday.
Deputy Mac Lochlainn said: "I welcome this news. It is long overdue. Since I learned that elderly and disabled people in Buncrana, South Inishowen and Derry had lost their rights to free transport on this service, I have repeatedly raised this matter with the Minister for Social Protection, Joan Burton.
"Despite reports that the Government had been forced to back down by the European Commission and that their refusal to permit the McGonigle Bus Company to avail of the free bus pass scheme was in contravention of EU competition law, the Government have not acknowledged this as their reason for finally resolving this issue.
"Whatever their reason, the elderly and disabled users of this service will be relieved that it is now sorted. I particularly commend the many local people who lobbied the Government on this matter and I also commend the McGonigle family for their successful negotiations with the Department over recent months".
Tags: