Swilly Rovers returned to winning ways with a derby win over Milford at Swilly Park on Wednesday evening.
Swilly Rovers 3 Milford Utd 0
Swilly almost went ahead on five minutes when a stray back pass eluded the keeper and everyone thought the ball was in the net but was urgently cleared by the Milford keeper Eoin O'Donnell.
Swilly's Evan Hewitt was just wide on 10 minutes with a close range effort before Swilly's Matthew McLaughlin's fine shot from 20 yards was well saved on 20 minutes.
Evan Hewitt's six-yard effort was just wide on 25 minutes as Jamie Lee Blaney's men threatened.
They eventually broke the deadlock on 26 minutes when Eoin Logue's fine cross was converted well by Lee McPaul.
Swilly's Oran Dunworth's powerful drive produced a wonder save by Milford keeper Eoin O'Donnell on 40 minutes.
The Ramelton men did double their lead when Eoin Logue's left wing cross was headed home in style by Evan Hewitt on 45 minutes.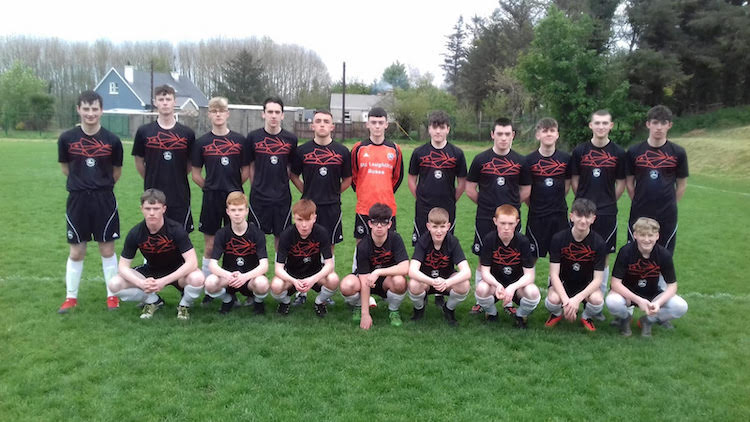 In attendance at the game were local men Barry McNamee (Derry City), Tony McNamee (Finn Harps) and Kyle Callan-McFadden (Sligo Rovers).
They saw Clive Callan of Swilly being sent off on 68 minutes for a second bookable offense before
Matthew McLaughlin made it three on 70 minutes when he slotted home a penalty after Rory O'Donnell took down Hewitt.
Swilly made it three wins from four and bounced back after last week's defeat at Keadue Rovers.
Tags: