The award-winning Pinehill Studios in Letterkenny will host their annual registration day on September 7th 2019.
As children return to school and families get back into a routine, this day is a chance to secure a place on some of the most popular activity classes in town.
There are more than 60 children, teenage and adult classes on the Timetable at Pinehill Studios – meaning there is something for everyone.
But with limited class sizes, you have to book early to secure your spot.
On Saturday 7th September, from 12noon to 2pm, you can visit Pinehill Studios Mountain Top to register for classes or meet with instructors/facilitators who will be happy to answer any questions you may have.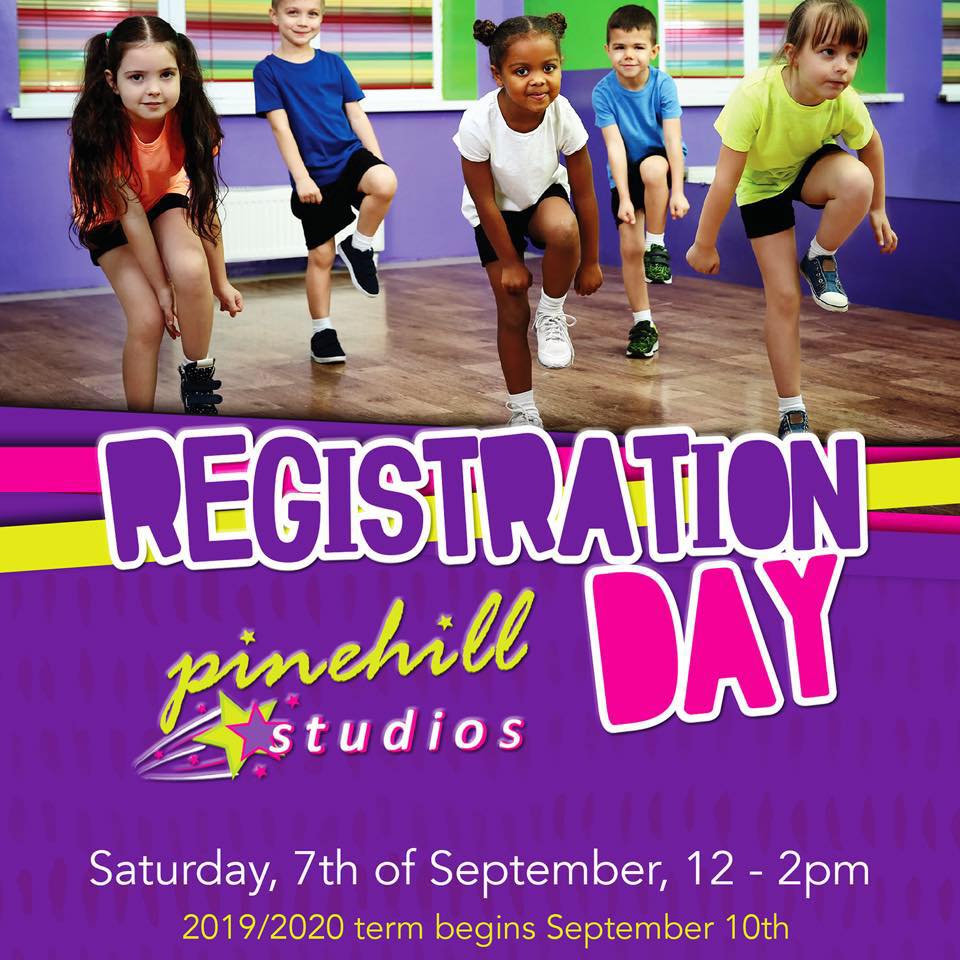 Children's Classes – Hip Hop, Irish Dancing, Ballet, Contemporary, Disco Freestyle, Lyrical, Piano, Musical theatre, Strength & Performance Training for Dancers, Rinka, Children & Teen Yoga, Arts & Crafts.
Adult Classes – Piloxing, The MIX, Adult Hip Hop, Yoga, Salsa, Knockout, Men only yoga, Pregnancy yoga.
What class is best?
Here is a guide from Pinehill Studios when choosing an activity for your child and maybe even for yourself.
What are your goals for your child going to an activity?
What you want for your child will depend on his/her age and previous training, if any. This is a good time to ask your child what they'd like to get out of this. Try to take into account everyone's dreams – dreams make everything happen! Is your child serious about being a great Hip Hop dancer? Would they love to be a popstar? Do they love to compete?  Or do they just like to play, sing, dance or be with their friends?
And what about your goals for your child? Confidence, wellness, opportunities fitness, involvement in a challenging activity, social inclusion, or to gain independence.
Aren't all after school activities pretty much the same? What does it matter where I send my child?
Physical activities deal with your child's body during critical years of growth and development, artistic activities deal with their emotional development as well as social development.
Poor training of physical activities can cause lasting physical damage, while with age-appropriate training; your child can grow to be strong and graceful. A facility's emotional atmosphere can also affect your child's self-esteem and happiness.
At Pinehill Studios we want to emphasize the importance of the right Arts Educational Facility and make sure the parents receive above and beyond the value for their money.
What Pinehill Studios has to offer
At Pinehill Studios we believe that children should be participants and not observers.
We believe that the best way to encourage a love of movement and sport is to provide instruction that enables the successful accomplishment of small steps so that an expectation of success and enjoyment is fostered.
Our mission is to train and educate students both at recreational and pre-professional levels and to provide an accessible resource for students, teachers and the wider community. 
Pinehill Studios together with its instructors and facilitators offers carefully structured non-competitive programmes, providing the students with a foundation education in many Art forms which will equip students for the potential to pursue third level training.
We believe that every child has talents and abilities and that it is our mission to help our students develop those talents. And we believe that Dance, Fitness & Performing Arts is the best possible way to build basic physical skills; lay a foundation for future success in athletics, academics, and the performing arts; develop self-esteem, courage, grace; and foster a belief in one's ability to encounter and overcome adversity. Our programmes are designed to encourage an appreciation of the aesthetic and artistic qualities of movement.
These beliefs have served us well for over 7 years and these same beliefs have encouraged hundreds of our current and former students to expect the best in themselves and to reach their full potential.
Won't you please join us and learn where your talents can take you!
Remember the Pinehill Studios motto – Creating Opportunities, making dreams come true.
Children's classes include:
Hip Hop
Lyrical
Irish Dancing
Disco Freestyle
Musical Theatre
Piano
Arts & Crafts
Ballet
Contemporary
Rinka
Children & Teen Yoga
Strength & performance training for Dancers
ADULT Classes include:
Hip Hop
The Mix by Piloxing
Piloxing SSP
Piloxing Knockout
Yoga for MEN/Pregnancy/beginners/intermediate/advanced
Salsa for beginners/intermediate/advanced
Jiving – Country – beginners/intermediate
And if you can find any time left, you could even hold your child's next birthday party at Pinehill Studios with a full size bouncy castle, dance party, entertainment party, create a bear party and catering options all available in our safe and secure venue.
If you would like any further details on the activities held at Pinehill Studios, you can go to www.pinehillstudios.ie  to see all the class timetables, and further contact details for all the facilitators at the studio.
Don't forget to visit our ANNUAL REGISTRATION DAY on September 7th from 12-2pm at Pinehill Studios, Mountain Top Letterkenny. Visit the event page on Facebook here: https://www.facebook.com/events/1266085076887678/
Tags: