AS HE reflected on his first season back in full-time football, Ciaran Coll believes 2019 was his best campaign on the pitch.
Coll made 32 League appearances for Derry City, scoring one goal, as the Candystripes booked a return to the European stage.
After 270 appearances for Finn Harps, culminating in a testimonial at the end of last season, Coll was sounded out by new Derry boss Declan Devine. Having made a previous attempt to lure the St Johnston man to the Brandywell in his last stint at the club, Devine got his man this time.
And Coll starred, his performances reflected in the fact that he was named as Derry City's Player of the Year. No mean feat considering the performances of the likes of David Parkhouse and Junior Ogedi-Uzokwe, among others as Derry rose from being just above the relegation quicksands last year to Europe, with Devine assembling an almost-entirely new squad.
"It was a brilliant year," Coll told Donegal Daily/Donegal Sport Hub.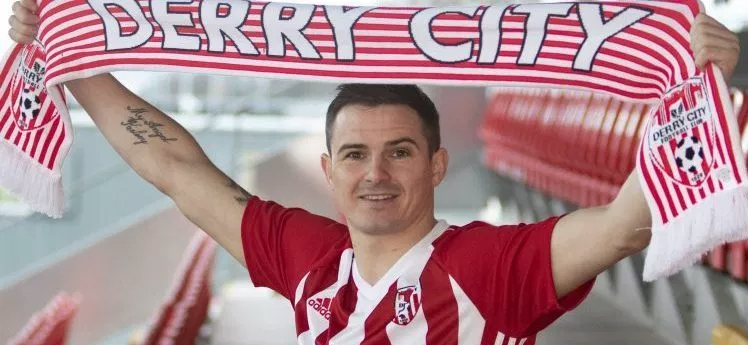 "It's one of the things I always wanted to do in my life, play in Europe. I was ten years at Harps and it didn't happen for me there, but it's happened here now and I can't wait to European football. The atmosphere here at the Brandywell is unreal We'd get even more than that for a European game.
"I had a very good season. I want to look after myself in the off-season and get back in for January to get going again.
"I enjoyed my football at Harps, but this has been my best season for performances."
Coll spent a year as a youth at Heart of Midlothian, who he signed from Kildrum Tigers in 2007. He returned home to sign for Paul Hegarty at Harps in 2008 and was a mainstay in their side, barring a couple of spells out injured, over the decade he spent at Finn Park.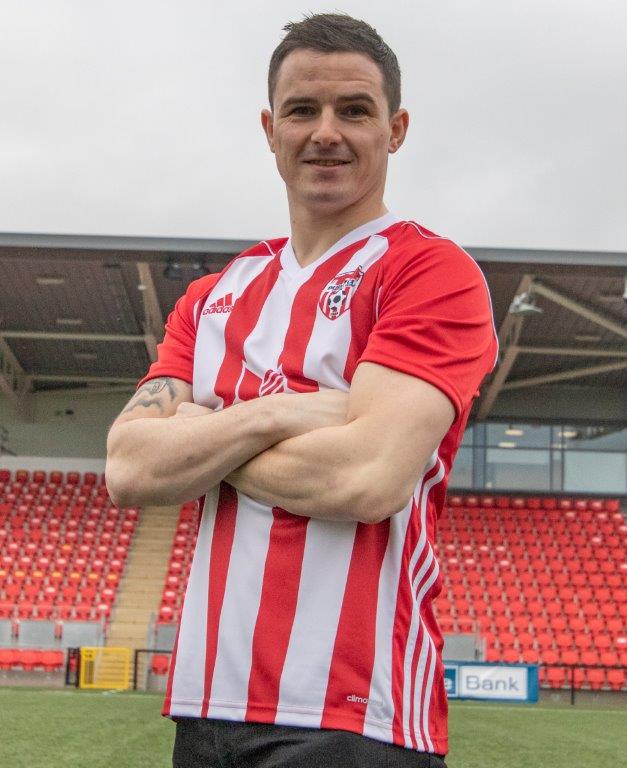 Devine had been keen on Coll before, but – on the advice of academy director Paddy McCourt, who spent two seasons playing with Coll at Harps – he went back again last year.
Last Friday's 4-0 win over an understrength Harps confirmed qualification for next season's Europa League.
"It was a very good season for us," Coll said. 
"This is where we wanted to be at the start of the year. 
"When I met Declan at the start, he said he was building a whole new squad and what an achievement for Declan to go from eighth to fourth. 
"I was asked where I wanted to be and I said pushing for Europe. The whole squad and backroom team came together and we got there."
Coll netted his first Derry goal in a 2-2 draw at Shamrock Rovers when Derry came from 2-0 down. 
He has contributed handsomely to Derry's attack with several key assists as Devine encourages him to bond forward at every available opportunity.
The 27-year-old said: "They tell us to get the full-backs high and I love that. I have good running power, but it's not easy. 
"If you get up then you have to work to get back. And then up again. And back! I have to keep doing that. That's my job to do and if I do that, the boys will be happy.
"We have legends on the backroom team like Paddy, Marty and Kevin and then the manger, Declan. They've all played here and what we do in training, we bring it into games. Every week, we are set up well to do things. 
"There's so much experience in the team. Even the likes of Junior and Parky in on loan, they had so much big experience before they came here."
It is ten years now since Coll sustained a cruciate knee ligament injury while playing for Harps and he admits that was playing on his mind as he pondered a move to the newly-developed Brandywell, with its artificial surface. 
He said: "It was a big change.
"I was a wee bit worried about my knee with the astro, but it didn't bother me at all. I had done the cruciate and the cartilage so I did think I'd have a wee bit of bother, but I didn't."
Derry were buoyed by qualification for Europe while they also hosted League champions and treble-chasers Dundalk in the EA Cup final, losing on penalties after a 2-2 draw.
Coll said: "We went down to ten men in the Cup final and we took the League champions to extra time and penalties. They haven't come here and beat us well. It was an unbelievable year. 
"We want to kick on for next year."
Coll will be keeping close tabs on Harps on Friday night as Ollie Horgan's men bid for Premier Division survival when they face Drogheda United in the second leg of their promotion-relegation play-off.
Coll said: "Harps have the experience of it and I hope they stay up in the Premier. We need the north west derbies. Harps will be hard to beat in a play-off. It's very important that the two clubs up here are in the Premier."
Tags: