PETER O'Donnell was last night honoured for Services to Boxing by the Ulster Council.
The Raphoe man was recognised during the Ulster Elite finals at the Ulster Hall in Belfast.
The long-time boxing administrator and supporter took up his customary position as the ringside master of ceremonies for Ulster boxing's showpiece night.
He is the voice of the country's boxing stadia and the local halls with his distinctive tones bringing shows to life on a weekly basis.
O'Donnell was a founder member of Raphoe ABC in the late 1980s.
He has traveled the world in support of boxing and last year created history at the IABA's annual convention when he was elected as a part of the eight-member Central Council – becoming the first Donegal Boxing member elected in the IABA's 108-year history.
Peter is the President and PRO of the Donegal Boxing Board who works tirelessly to keep the sweet science at the forefront of the headlines locally.
He has also been Irish team manager at all levels including the 2015 European Elite finals in Bulgaria.
A seasoned traveller in support of his sport, he has been to most of Jason Quigley's professional fights.
Last night, he was honoured by the Ulster Council alongside the great former European lightweight champion Charlie Nash European, former Olympic bronze medalist and pro boxer turned photographer Hugh Russell, Immaculate trainer Gerry 'Nugget' Nugent and St John Bosco secretary George Boyd.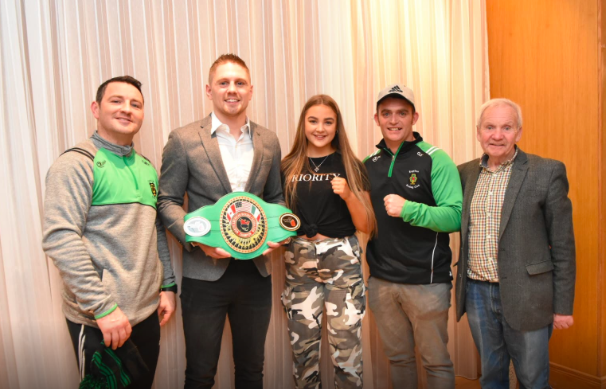 Tags: