ALEXANDER Kogler had barely time to get his bags unpacked after moving to Ballybofey when Covid-19 sent Ireland into lockdown.
Footballers' lives, particularly those in the League of Ireland, are generally always in a state of uncertainty. The Covid-19 pandemic brought a whole new chaos to their existence.
Pictures by Joe Boland, North West Newspix
Just two weeks beforehand, Kogler made his Finn Harps debut in a controversial 1-0 loss against Cork City. After a home defeat to champions Dundalk, the fixture schedule was scrapped.
Soon, Kogler was on a plane back to Austria wondering if he'd return – such was the heightened doubt about a return to the 2020 League of Ireland season.
It took over five months, but Kogler came back and Harps bagged a first win since the season's opening night on Monday with a 1-0 win over St Patrick's Athletic in the FAI Cup.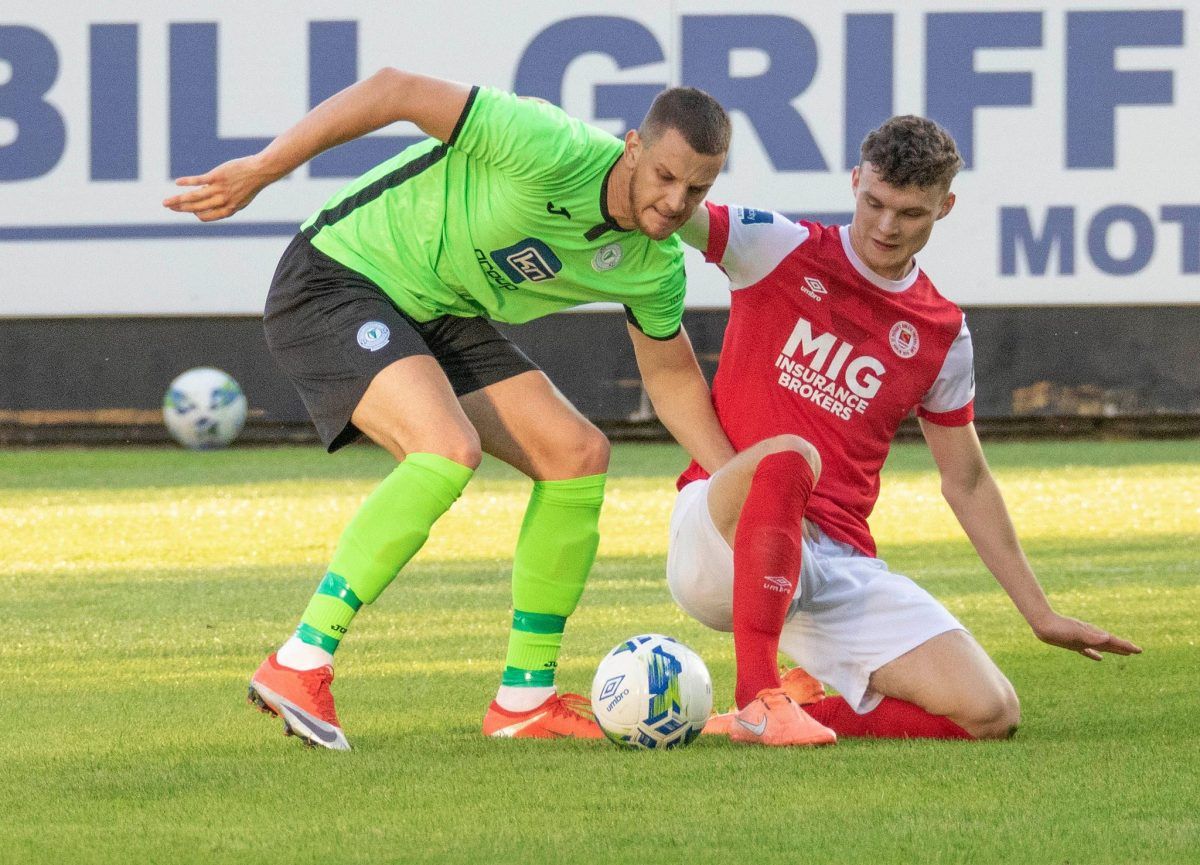 Now, the minds turn sharply to the relegation battle and a truncated schedule in which to survive.
"It was a very important win for us," Kogler tells Donegal Daily/Donegal Sport Hub of Monday's 1-0 win, when Ryan Connolly's early goal proved the difference.
"When I saw the goal from Ryan, it was a happy moment for us. It was important for the team. It was good to score early.
"I wasn't really nervous. We had a different tension. It was a serious tension. We wanted the result and the team did it well. It was very important and it's a blessing that we have it."
Kogler, a 22-year-old forward from Oberwart in south east Austria who stands an imposing 6'3", arrived having most recently played for Grazer AK in the Austrian Second Division.
"The way here was very long," he says. "There was a contact with an Irish manager, who is a former Austrian player. I just ended up here and I'm very happy to be here."
Kogler's debut against Cork City at Turner's Cross was eventful. Kogler saw a goal disallowed late in the first half and Horgan has hit out at the process that saw a four-and-a-half-minute delay before it was chalked off.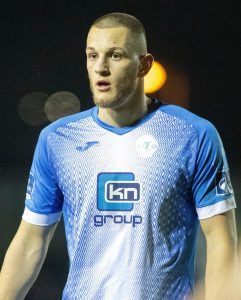 Kogler collided with Liam Bossin, the Cork City goalkeeper, who needed extensive treatment before being taken off.
The incident left Ollie Horgan, the Harps manager, fuming.
Kogler's experience of Irish football before Horgan turned his ear amounted to 58 minutes of an international under-19 friendly in 2016. Kogler played almost an hour of Austria's 1-0 defeat to Ireland at Tallaght Stadium, where Michael O'Connor – who later had a spell at Harps – scored the only goal of the game.
Horgan's powers of persuasion landed the unknown Kogler, who now lives in Ballybofey with other recruits Kosovar Sadiki, Leo Donnellan, Mark Russell and Karl O'Sullivan.
"I like it here very much," Kogler says.
"It was a big decision to move here, of course. It's a big point in my life, moving to another club in another country. I'm happy here. The standard is very good. It is physical. I like the way here to play football.
"Ollie has a lot of experience. He knows the League exactly. i enjoy it every day. I think that I am learning every day. It feels great being a part of this team."
Prior to his spell at Grazer Ak, Kogler played for Wacker Innsbruck and FC Ingolstadt 04.
Harps, who are joint bottom with Cork City having lost their last five League games, host second-placed Bohemians at Finn Park on Saturday afternoon (kick-off 2pm).
With only 11 games still to play, every point is a prisoner.
Kogler says: "These are things in life, the health is more important. We are all happy to be back playing football.
"We have to make results also in the League. We'll give it our best."
Tags: