IN THE absence of competitive action, Mark English has linked up with a high-profile training group in Dublin to keep on top of his game.
Finn Valley AC 800m runner English  remans committed to his dream of qualifying for the Olympic Games, which have been postponed to the summer of 2021.
English, a three-time European medalist who competed at the 2016 Olympic Games in Rio, is now part of the Dublin Track Club, under the tutelage of Irish athletics coach Feidhlim Kelly.
Earlier this year, 800m ace English moved to Finn Valley AC before Covid-19 put the brakes on his season.
"Joining the Dublin Track Club is a very welcomed move for Mark," said Finn Valley AC's Patsy McGonagle, the former Irish Athletics Team Manager.
"This gives him a focus as he moves towards a vital year and as he tries to tick off his second Olympic Games."
In August, English broke Finn Valley AC's 800m record when competing in a European Permit meeting at the Stadio G. Teghil in Lignano Sabbiadoro, Italy.
English recorded a season's best of 1:48.41, eclipsing the club's previous best over 800m – the 1:49.62 run by Mark Hoy at Leixlip in 2015.
That came a week after the Letterkenny native won an 800m race at the City of Lisburn Competition on the Mary Peters Track in Belfast.
Meanwhile, Finn Valley's 50k race walker Brendan Boyce – who has already sealed qualification for the Olympic Games in Tokyo – will go to South Africa with a training group in January as his preparations step up a gear.
Boyce previously competed at London and Rio editions of the Olympic Games.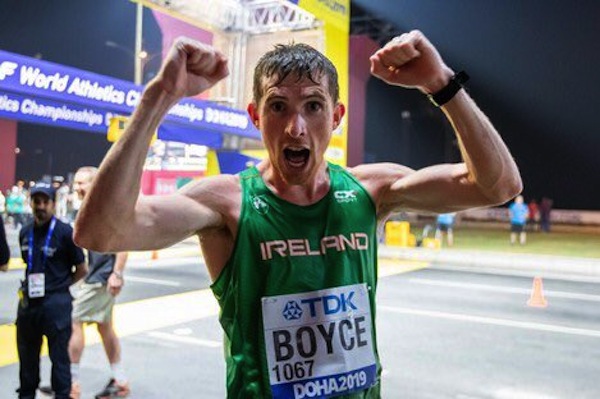 Tags: