Warning: Readers are advised that the following court case contains disturbing content of an adult and offensive nature.
A Donegal man discussed watching and sharing videos of hundreds of children being sexually abused with nine other people on a Skype call as they trawled the Dark Web.
Details of the disturbing sex ring were disclosed at Donegal Circuit Court yesterday giving an alarming insight into the horrific world of child sex abuse in Ireland.
David Kelly, a 48-year-old married man from Bundoran, appeared before the court facing seven counts of possession and distribution of child pornography.
Kelly, of Magheracar Cottages, was caught with more than 2,000 sexually explicit images of children as well as more than 180 movies containing some of the most serious sexual abuse.
He was caught when the National Centre for Missing and exploited Children received a report that two images of children had been uploaded to a certain IP address.
The woman who owned the IP address was not aware of the material.
On April 11th, 2016, Gardai including Detective Sergeant Barry Doyle raided the house of the IP address and found David Kelly there where he ran to the bathroom with a tablet computer and phone.
Gardai managed to access the computer and other software and Kelly made full admissions.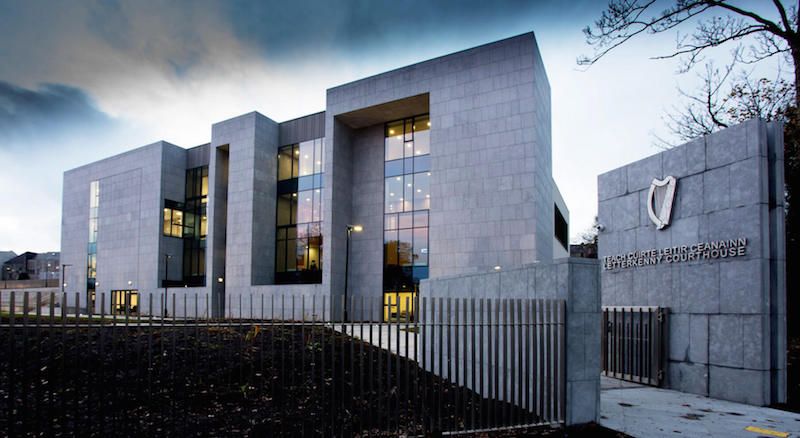 A month later on May 17th, Kelly went to Gardai and provided them with details of his activities including that of a man in Clondalkin in Dublin.
The man was secretly filming his step-daughter as he abused her and was sharing the images and videos online with others.
Detective Garda Mark Deavin told the court that this man has since been convicted in the courts.
He revealed how Kelly and the other man, who cannot be named, shared 84 files between two online accounts, 74 of these were sent from Kelly and the Dubin man sent 10 files back.
All these files contained images of sexual abuse as well as movies of children being sexually abused.
Of 180 movies found on Kelly's computers, 145 were category one which meant they depicted children under 17 years engaging in sexual acts with children or adults.
The other 35 movies were classed in category 2 which showed children's genital or anal area but which did not show any sexual abuse.
Barrister for the State, Ms Patricia McLaughlin, also said how there were transcripts of SKYPE calls between Kelly and the man in Dublin.
References were made to drugging the 13-year-old child so that she could be raped.
Kelly is also heard asking the man to drug and rape the child and requests that he record in on SKYPE so that it can be shared.
The accused was also recorded asking the Dublin man to film himself abusing his nieces who were aged between 3 and 5 years.
"When you play with your nices check you're on Skype, I would love to see you in action," Kelly is recorded as saying.
In total Kelly was caught with 2,032 images of child pornography, 1,163 of which were in category one and 869 of which were in category 2.
While details of the case were being read out, Kelly, dressed in a blue suit and tie, with a pony-tail, sat in the court and showed no emotion.
His mother and an unidentified man sat at the back of the courtroom at Letterkenny courthouse.
Barrister for Kelly, Mr Declan McHugh said it was difficult to know where to start and that he was not trying to excuse or lessen the seriousness of what Mr Kelly had done and the effects it had had on all the children involved.
He said his client is a changed man and said that this was not child pornography but child abuse.
"He is deeply remorseful and ashamed of what he has done and is under no illusions about the gravity of it. He knows that society views these actions against children right up there on the scale of offences that we know," said Mr McHugh.
He added that he was now more concerned for his wife and for his mother and the impact it has had on them than on himself.
He had worked for 14 years in Dublin's Four Seasons Hotel but had returned to the seaside town in which he grew up.
He walks through Bundoran with his head down as he is afraid of how people will approach him and his only sibling, a brother, has not spoken to him since he was found with the pornography.
He has a tiny social circle, is not working but he denied that he would ever physically engage with sexual activity with a child and the Probation Services said that he is at a low risk of reoffending.
He added that Kelly was thankful that Detective Doyle, now Inspector Doyle had given him the number of counsellor Jon Stack and that he had undergone 36 counselling sessions with him to date.
Mr McHugh added "This started with porn and this addiction just took over and completely consumed his life. There was this fatalism that one day this is all going to end.
"He said this was the worse day and the best day of his life, he knew now that this hell he was living in was finally over. He's going to pay a price in this court and for the rest of his life.
"Society deems this behaviour off the Richter scale and is very hard to come back from it but he is trying his best."
Judge John Aylmer adjourned the case for sentencing until next week.
Tags: