IT finished scoreless in the battle between two of the Donegal League heavyweights at Cappry Park.
Cappry Rovers 0 Kilmacrennan Celtic 0
By Chris McNulty at Cappry Park
Cappry goalkeeper Benny Gallen made a series of superb saves late in the game as Cappry held on for a point against title rivals Kilmacrennan Celtic.
Gallen denied Ridha Abdullan, Paul Bradley and Chris Flanagan in the last 15 minutes – moments that could prove priceless for Cappry, who earned a third win from three Premier Division outings.
Gallen got down in the 75th minute to prevent Abdullan, who was only on a matter of minutes, from opening the scoring after he got on the end of Liam McBride's cross.
The home 'keeper saved superbly from Bradley moments later. Bradley got a pocket of space around the penalty box, but Gallen was equal to his effort.
And a hand from Gallen proved telling as he had to flick around the target as a free from Flanagan was in danger of creeping inside the back post.
James Doherty, Kilmacrennan's player-manager flashed a header just wide after he wriggled free in the Cappry area to get onto the end of Terence Shields' corner early in the second half.
Kevin Kelly and Shields were thwarted by Benny Gallen, while Cappry's Alan Gethins arrowed narrowly over the top after taking an excellent first touch to control Dean O'Donnell's cross.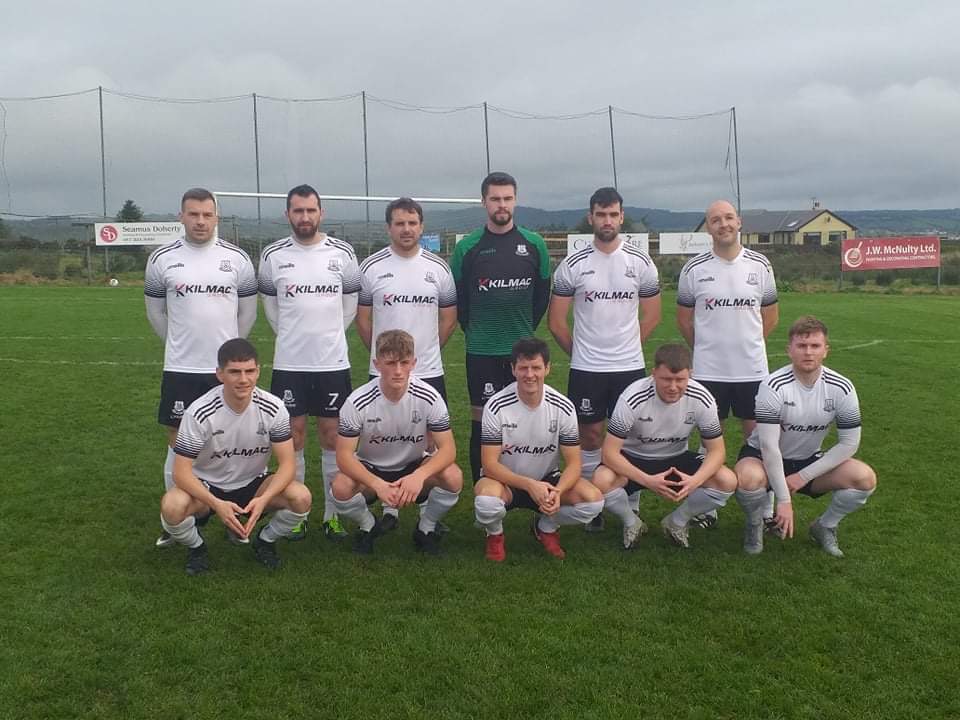 Twenty minutes from the end, Paddy McNulty headed over when he was picked out by Luke McGlynn as Cappry looked to carve out an opening.
There needed no introduction between these two sides, but the game lacked a spark let alone any lingering angst from their recent board room battle, which saw Kilmac' stripped of the 2019/20 Premier Division at Cappry's expense – a process that only ended last month.
Cappry began well and Shane Graham touched onto the post from Benny McLaughlin in the 8th minute.
Kevin Kelly curled a Kilmac free wide of the target, but Cappry player-boss McNulty was closest to the opener after half-an-hour. McNulty headed onto the crossbar after Aaron Kelly nodded a Benny McLaughlin corner back across the goal face.
Gary Whoriskey tried his luck late in the first half, but his shot from the left was off target.
Cappry Rovers: Brendan Gallen, Michael Carroll, Benny Bonner, Aaron Kelly, Tristan Ferris, Trevor Gethins (Conor Doherty 81), Jamie Murray, Paddy McNulty, Alan Gethins (Gary Wilson 65), Benny McLaughlin (Luke McGlynn 65), Dean O'Donnell.
Kilmacrennan Celtic: Shane Graham, James Doherty, John Sandilands, Ryan Shields, Cian McMenamin, Chris Flanagan, Gary Whoriskey (Michael McLaughlin 86), Terence Shields (Ridha Abdullan 69), Kevin Kelly, Liam McBride, Paul Bradley.
Referee: Marty McGarrigle