They are without doubt amongst the most exclusive sites to go on the property market in Donegal in recent years.
Seven sites in the heart of Portnablagh measuring a modest .15 acres have hit the market with an asking price of €250,000 – each!
The fully serviced sites at Ard Haven come with uninterrupted views of Sheephaven Bay and full planning permission.
"These exclusive sites are a once off opportunity and are sure to sell fast," warns the sales brochure.
And despite being on the market for less than a couple of days, interest in the sites is huge.
Auctioneer Boyd Robinson said the sites have attracted a great deal of attention simply because of their location and views.
He said the lack of land in the area with such views is a driving force behind the interest in the sites.
"The sites peak for themselves. You'll find it difficult to find a better site and these come fully serviced and with full planning permission.
"There's very few if any available sites in this area and the views are pretty special. There's already a lot of interest in them," he said.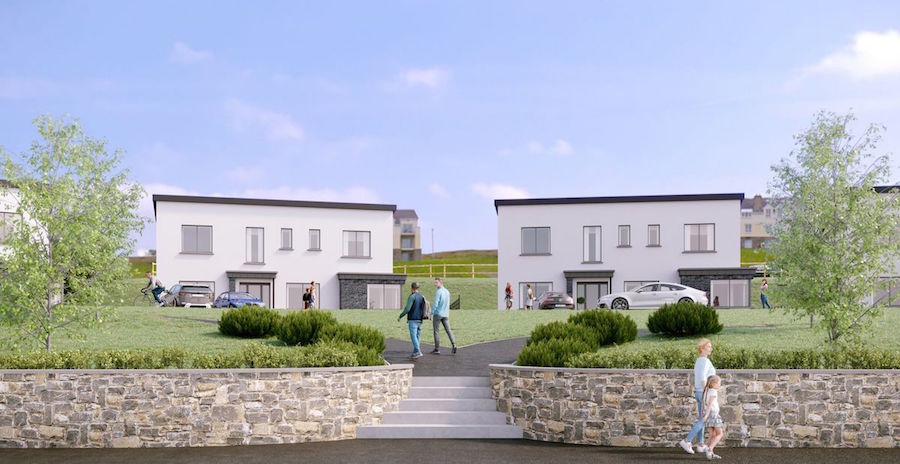 Mr Robinson said that sites in the area and outwards to Dunfanaghy, Creeslough and Carrigart are also reaching higher prices.
He said one of the main reason for this is people returning home from overseas while still working remotely for their employer.
"This is a huge factor. So many people either from Donegal or who are choosing to live in Donegal are now choosing to live here.
"Prices here compared to Dublin and abroad are still very keen and that is part of what is driving up the prices of sites and houses here," he said.