Efforts to save an unusual sea creature which washed up off the coast of Dunfanaghy ended in sadness.
The creature, a suspected pygmy sperm whale, washed up still alive on Tramore Beach yesterday.
"Despite efforts to refloat the animal, it unfortunately did not survive," said a spokesperson for the Irish Whale and Dolphin Group.
A number of people assisted in a brave attempt to return the whale to the sea.
IWDG stranding network volunteer Gareth Doherty secured the animal assisted by a local farmer named Eddie.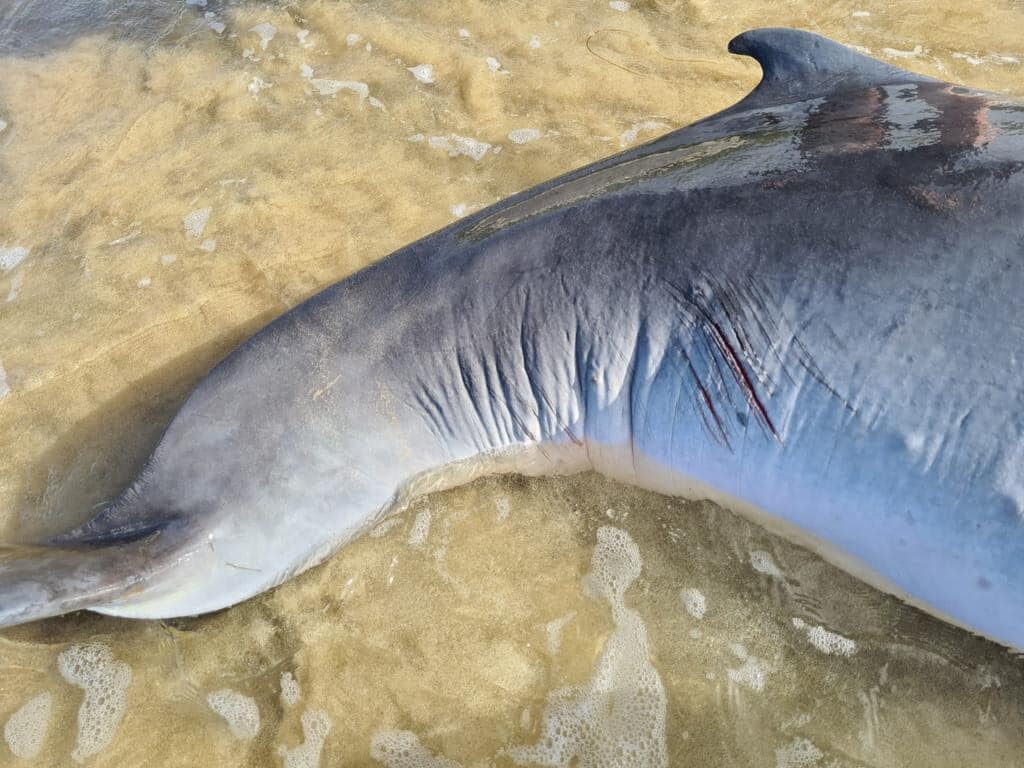 Local National Parks and Wildlife Service rangers John Wallace and David McNamara recovered the animal to Live Stranding Network Coordinator, Gemma O'Connor, who was running a live stranding course in Killybegs.
The whale was taken Athlone Regional Vet Lab where the animal will be stored and a post mortem carried out on it.
This is the third animal to be examined under IWDGs new project, Deep Diving and Rare species Investigation Programme (DDRIP), supported in part by NPWS.
Pictures by Claire on behalf of the Irish Whale and Dolphin Group.
The Irish Whale and Dolphin Group has asked anybody who wished to donate to their work to click on https://gofund.me/f17c6683