The Finn Valley Under 16 Boys were defeated at home to Derry Rugby Club at the weekend.
The local derby clash between u16 Derry Rugby Club and Finn Valley finally took place on Saturday at the Finn Valley grounds; a game guaranteed to showcase great rugby between both sides.
Up until now both Derry and Finn valley amalgamated together to create a starting 15 to compete in several different events playing shoulder to shoulder and having each other's back.
Both teams and coaching staff were interested to see what direction the game would take with former team mates now playing on opposite sides. 
The game began as expected with a great burst of energy with teams going toe to toe early. Each player making their own individual mark and contribution to the game. Derry seen an opening behind Valley's defence and took advantage and crashed over to score. 
The Valley boys regrouped and tightened up loose ends but Derry didn't stop knocking at Valley's door, sure enough Derry seen a gap and slotted a ball into valleys corner landing where the winger and full back combined to score again for Derry.
The Valley boys wouldn't back down and they repeatedly ran at Derry's wall of defence show Derry that Finn Valley was hungry for a score.
Great runs from the Finn Valley side got them so close so many times to the white line which they wanted to cross but Derry turning them over and forcing them to make mistakes and not releasing and knock ons. Derry scored a few more times to ensure they got points on the board. As this was a training exercise for two teams who displayed great sportsmanship, heart, and character to entertain the onlookers on the side-line with great rugby.
Derry played well as a team, positive in areas where they took advantages of defence errors and in their overall performance today and scoring well.
Aaron Sweeney's Valley boys all showed what they intended to do with great displays from Matthew Marrow, Conor Kilpatrick, Luke McGee, Shae Walden, Josh Myles, Edwardo Alegarme and all team members who played with big hearts and determination to try to overcome their friendly rivals of Derry Rugby club, but not today.
Meanwhile, the combined Donegal squad of Finn Valley U14 Girls, along with Inishowen & Letterkenny, took on Clogher Valley at home on Saturday.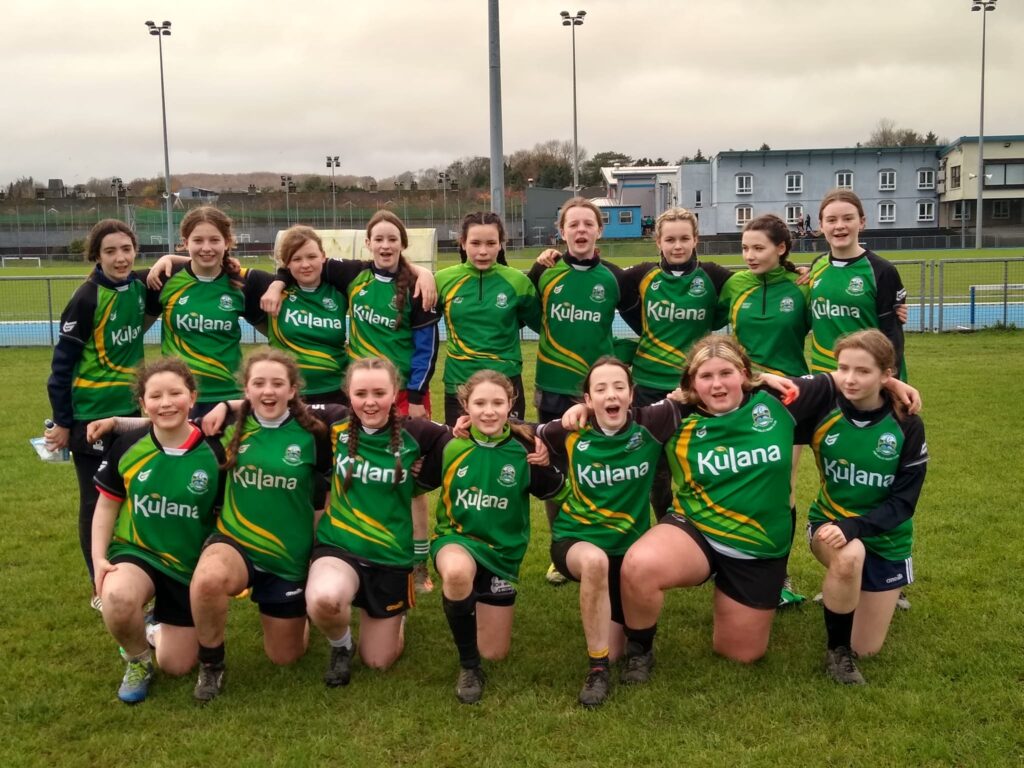 It was a wet windy morning, but the girls turned out ready for play. It was a tough match, in which all the girls played hard with heart and spirit but Clogher were too strong on the morning and took the win. Great morning of Rugby was had by all.
A special thanks from Finn Valley went out to Clogher Valley girls and coaches for travelling and the girls and coaches from Inishowen and Letterkenny.