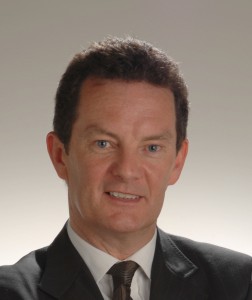 MONEY MATTERS: WITH JOHN McCOLGAN
The Importance of Income Protection
As I have said before, your most valuable asset is your potential to make money to provide for your family!!
If you were unable to carry out your normal occupation for a prolonged period due to an illness or injury, could you continue to meet your financial commitments?
Who would pay your mortgage, maintain your personal loans, your medical bills or even your children's school expenses?
Income Protection should not be mistaken for Life Cover, this provides a lump sum payment on death. If you have Critical Illness cover included, you may get a lump sum payment however this only applies if it is one of the specified illnesses eg. Heart attack, cancer, stroke etc.
There is a lot of consumer confusion in the market and some people believe they are better covered than they actually are. Most employees overestimate their sick pay entitlements while others think their income is protected by other products such as mortgage protection, repayment protection and critical illness cover. It is not!

You may think that your employer will provide you with either full or partial sick pay for as long as you are out of work. Whereas in actual fact less than 15% of workers in Irish companies would receive sick pay from their employers for more than a six month period. Therefore, more than 85% of private sector employees are fully dependent on state benefits.

It is very important to know that if you are a self-employed person you are not entitled to any State Illness Benefits.

An income protection policy is a tax efficient, simple & inexpensive plan that provides you with an alternative source of income if you are unfortunate enough to be out of work because of an illness and suffer a loss of earnings as a result of any disability, any illness or any accident.

Take for example, James, he is a 30 year old, self-employed, non-smoker, with earnings of €40,000 a year. James had a car accident leaving him unable to work for 9 months. James is not entitled to any State Illness Benefit so how can he maintain his current lifestyle, how does he pay his loans? Luckily for James some time before his accident he took put an Income Protection Policy.

.

James got cover for 75% of his income against illness or disability. He could protect €30,000 of his earnings up to age 60 for €30.26 per month after tax relief.

In my previous article I asked you if you would leave your car or home uninsured, the answer to that question is NO. Then why would you leave yourself uninsured? Your money making potential are the most important asset to you and your family.

A combination of Income Protection and Life cover is recommended, both are vitally important to you and your family. Life is unpredictable, however you can be prepared for any outcome.

For FREE advice on the cover that will suit you and your needs please call us on 074 9124366 or email enquiries@mccolganfinancial.ie We deal with all Income Protection Providers in Ireland so we are a one stop shop for the best cover and the best deal!

'John McColgan Financial Services Limited is regulated by the Central Bank of Ireland'
Tags: