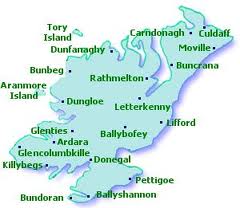 CAUGHT RED-HANDED: TWO Labour Party members have been identified as being behind a vitriolic campaign against Senator Jimmy Harte. The two are angry they weren't given council seats, which were instead given to independents. Harte has refused to comment.
DODGY DIESEL: CUSTOMS officers are warning that people who buy 'significantly' cheaper diesel at service stations that they may be filling up with dodgy laundered fuel which can wreck vehicle engines.
10K IS OK: The North West 10K raised an incredible €65k this year. Save Our Sight and Donegal Mental Health Services were given cheques of more than €20k each while the rest was raised for other charities.
BROKEN NOSE: A Letterkenny teenager was left with a broken nose after thugs 'celebrating' the end of exams battered him after a disco. Gardai are investigating.
MAYOR McBRIDE: Carrigart Fine Gael councillor will be the next Mayor of Donegal, taking the chain of office from Cora Harvey. Cllr Barry O'Neill will be Deputy Mayor.
SALT GUILTY: Newtowncunningham GP Dr Eamon Shea has called on the Department of Agriculture to investigate the 'browning' of plants in a recent storm. He says he thinks it may have been caused by seasalt.
LENNON FESTIVAL: Ramelton is gearing up for the annual Lennon Festival. The programme of events is packed with family-friendly activites.
MOTORHOME PARK: Burtonport could get a much-needed motorhome park as part of a massive re-development. The Boyle family in the town want it to be part of an overall plan which includes a new pier.
TOP COLLAR: Convoy priest Father Joseph McGee has been appointed boss of his religious order. Father Joe is the new Provincial Superior of The Irish Province of the Missionaries of the Sacred Heart.
BURNED OUT: Environment Minister Phil Hogan has ruled out cash for new fire stations in Ballyshannon, Bundoran and Glencolmcille. He blamed Fianna Fail, saying the party had left the country without the cash to build the stations.
SUICIDE RISING: The suicide rate in Ireland has increased by nearly a quarter in three years, the 'Road Ahead' seminar in Buncrana has been told.
Tags: