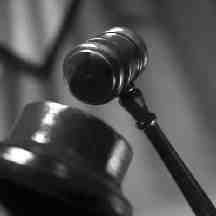 FRIENDS of a teenage student who was the victim of a sex attack in Co Donegal have said she is "just relieved" after her attacker was jailed for nine years today.
Forty-year-old Mark McAnaw, from, Harrow View, Harrow, Middlesex denied the charges during a 10-day trial at the Central Criminal Court.
He was convicted unanimously by the jury last month of attacking the girl and sexually assaulting her on October 30, 2010.
We have not gone into further details of the horrific attack at the request of the victim.
A friend of the victim told donegaldaily.com: "She (the victim) is just relieved that the case is over and that McAnaw is going away to prison for a long time.
"She wants to thank the Gardai for all the work they did to bring this man to justice and she now wants to move on with her life."
During the case the court heard the victim had asked McAnaw if was going to kill her and he replied: "If you are a good girl, I won't kill you."
Jailing the Englishman for nine years Mr Justice Patrick McCarthy said there had been 'a very significant' violence used by the Londoner and the attack had lasted 'a considerable period of time'.
He added: "She was visiting this country as a young student and so she was more vulnerable. She was alone in Ireland and this is a serious factor."
Mr Justice McCarthy refused a defence request to consider suspending part of the sentence.
© 2012 donegaldaily.com, all Rights Reserved
The copying, republication or redistribution of donegaldaily.com Content, including by framing or similar means, is expressly prohibited by law.
Follow us on www.twitter.com/donegaldaily
Follow us on www.facebook.com/donegaldaily