The first victim of evil paedophile Michael Ferry has revealed how priest Fr Eugene Greene regularly called to see the caretaker at Donegal's school of horrors.
Fr Greene was jailed for 12 years after being found guilty of sexually abusing 26 boys in Donegal between 1962 and 1985.
Now Michael Ferry's first victim has revealed how he regularly saw Fr Greene call to Ard Scoil Mhuire in Gaoth Dobhair in the mid 1980s.
The man, who asked not to be named, bravely gave evidence against Ferry in 2002.
However Ferry only received a six month suspended sentence and was back abusing boys just weeks later at Colaiste Cholmcille in Gaoth Dobhair.
Last night Ferry's first victim gave sickening evidence of why he believes Ferry was part of a paedophile ring operating the West Donegal region.
"I remember seeing Fr Eugene Greene going into Ferry's room on a number of occasions at Ard Scoile Mhuire.
"I was never abused by Greene but I have no doubt other boys were. We were all told to leave and to get out.
"I have no question they were operating together and abusing boys. I just know they were. What other reason would Greene have had for being there?" he asked.
The victim, who twice tried to take his own life after being abused by Ferry, revealed how his nightmare began when Ferry offered to teach him martial arts.
They first met when the victim moved into the area from another county and joined the local Foroige Club which Ferry was involved in.
"He was cool and I was fifteen and a little bit rebellious and wanted to get out of my house.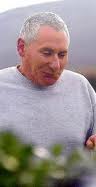 "It was cool to hang around with him and he would offer us fags and a couple of quid. He never offered me drink.
"He offered to teach me a bit of martial arts and the abuse first started when he got me down in a hold and I couldn't move. That was the first time he put his hands down my trousers.
"I have to say he never raped me but he did abuse me over two years. It could have been anything from 30 times upwards but I can't remember now," he said.
The victim, who has now moved out of Donegal and lives in the south of the country, is happily married with children.
He only heard about Ferry's recent court case just a few days before it was due to take place.
He spoke to the Gardai and got permission to go to Dublin to attend Ferry's sentencing.
However he admits he still feels guilty and partially blames himself for what happened to Derek Mulligan, the three other victims in the case and the many other victims he believes are across Donegal.
"I shook hands with the lads and told them the worst of it was over now. I felt some kind of relief that Ferry was going to go to prison at last.
"But I felt guilty that he hadn't gone to prison for what he had done to me and that he was able to go on and abuse these lads.
"That will live with me forever but I will learn to live with it and move on," he said.
The brave victim also appealed to anybody who thinks they have been abused to come forward and speak to the authorities.
"I take my hat off to the lads and especially to Derek Mulligan who has come out. They have been so brave.
"They have opened the gates for all the other victims out there to come out and release themselves from this thing that hangs over them.
"If they are scared they should go and speak with Derek Mulligan and he will help them. They don't have to come out publicly but they have to come out – just to help themselves move on and to get counseling.
"This is only the beginning for them but it will get easier with time. It has for me," he said.
Ends