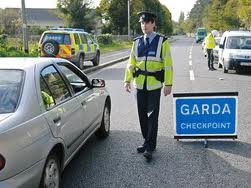 GARDAI have launched a blitz on drivers without tax, NCT and insurance across the county, donegaldaily.com can reveal.
They were out in force yesterday in many towns – but particularly in Letterkenny.
The operation is ongoing, say sources, but part of a new drive to put illegal vehicles off the road.
"No doubt there will be usual complaints from the usual suspects," said one garda source.
"But the fact is that there are a large number of vehicles being driven illegally across the county and they are a danger to those motorists who do tax and insure their vehicles.
"If a legitimate motorist is in a collision with one that isn't, it is the legitimate motorist who ends up suffering."
It's the latest clampdown on illegal motoring in the county following a large number of Revenue-led checkpoints looking for illegal diesel in recent weeks.
The costs of motoring continue to soar, forcing many drivers to skip NCT and tax payments.