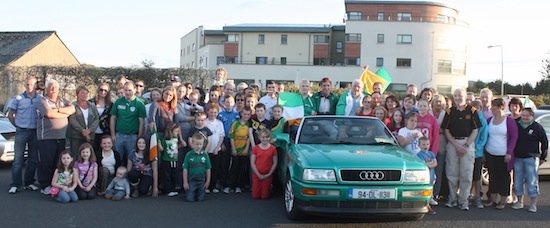 Olympian Brendan Boyce returned to a huge welcome to Co Donegal last night.
The 50k walker, who knocked two minutes off his own personal best during his efforts in London, was greeted by dozens of fans when he arrived in Letterkenny.
He then made his way to Milford where crowds came in out villages to welcome him home.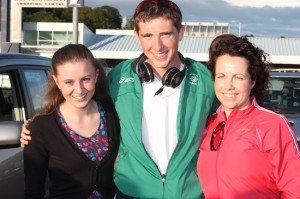 Brendan said he really enjoyed the experience of the Olympic Games and thanked everyone for their support.
We'll check in again on you a few weeks before the next games in Brazil in 2016.
Don't be knocking too much time off that personal best of yours Brendan!
Tags: