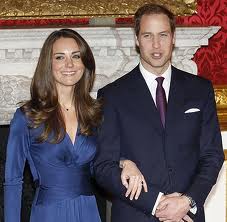 KATE Middleton has revealed how she'd love to visit Donegal.
In an article in the "Peninsula People," which hit the shops throughout Inishowen on Friday last, Greencastle man Paul Gill revealed how the Duchess of Cambridge informed him she would love to visit the county.
Paul, a senior officer with the "Princess" group of cruise ships, was on board the "Royal Princess," when it was launched by the Duchess. The June event received worldwide media coverage as it was her last public appearance before the birth of her son George
Paul reveals: "After all the public festivities surrounding the launch she came to the bridge of ship to meet with the officers. She was really, really lovely. She noticed I was wearing a badge with the Irish Tricolour and my name on it.
"She asked me what part I was from. When is told her Donegal, she said 'I hear it is lovely, I would love to visit there some day."
Tags: