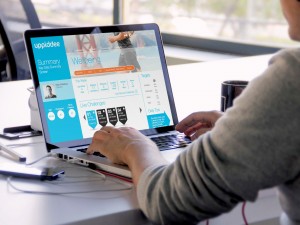 Exciting Donegal software company Uppiddee are seeking to recruit a Lead Software Engineer to become part of their innovative and dynamic team.
A job at Uppiddee is one that requires a lot of you, but it's also one that rewards bright, original thinking and hard work.
None of us here at Uppiddee would have it any other way.
Uppiddee is seeking an enthusiastic and energetic Software Engineer who is comfortable working in a dynamic, fast-paced agile environment.
Qualifications and experience:
Strong background in ASP.NET and C#, with experience in scalable web based applications.
A Bachelor's Degree in Computer Science, or a similar science and engineering discipline, and a minimum of 3 years of progressive post-graduate experience.
Create robust high-volume production applications, and develop prototypes quickly.
Provide development estimates for implementation and project plans.
Review applications in all phases of development to ensure adherence to development standards.
Research, recommend, and adopt best practices and design patterns for development.
Skills to build and lead a small team of passionate engineers.
Desirable
– Exceptional proficiency using HTML/CSS/Javascript/Angular JS
– Experience with SQL and Azure technology
– Demonstrated design and UX sensibilities
– Rigor in A/B testing, test coverage, and other web best practices
Please forward your application including CV and Cover Letter to davidoneill@uppiddee.com
Tags: