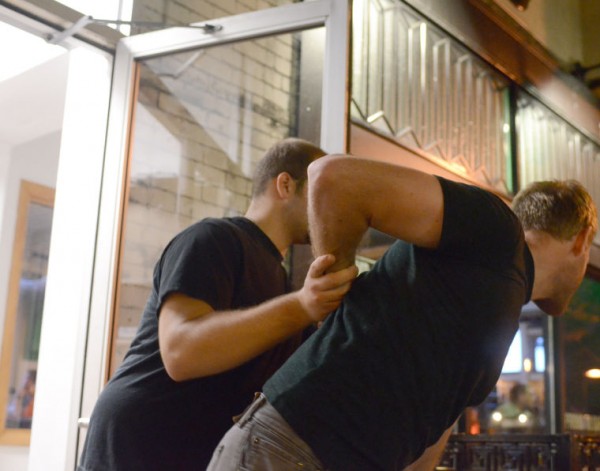 COURTS: A man who fell asleep at a cocktail bar in a busy Donegal nightclub, and then attacked a bouncer – has had his case adjourned at a sitting of Letterkenny District Court.
Patrick McDermott, 31, with an address at Glengad Mountain, Malin appeared at court in relation to an incident which occurred on August 23rd, 2015.
The court heard how Mr McDermott had travelled with a group of friends on the night in question.
However, the defendant became intoxicated and then fell asleep at the Cocktail Bar, inside popular nightclub Voodoo Venue.
As he was being escorted outside by security staff, he then became very aggressive and verbally abusive.
It was at this point he lashed out and subsequently head-butted a member of the Voodoo Venue security staff.
Solicitor for the defendant Ciaran MacLochlainn told the court that his client had been drinking heavily on the night in question, and deeply regretted his actions that evening.
MacLochlainn told the court, "My client is 31 years of age, and he lives with his parents, he's a small famer and he came to Letterkenny with a group of friends earlier that evening.
"Unfortunately, he had too much alcohol, and he fell asleep at the bar, as he was being escorted out h became anger at the manner in which he was being ejected.
"His arm was screwed up behind his back, and it was very sore, he felt his arm was going to popped from his socket.
"He then lashed out angrily and assaulted one of the door staff, but the situation could've been handled better.
Judge Paul Kelly said the defendant had a number of drink related convictions, and said he had a problem with alcohol.
Judge Kelly said, "This isn't a once-off incident, he's had a number of previous for drink related offences.
"He has a problem, and need to address his issues with alcohol immediately.
"A member of a security team bore the brunt of his aggression and violence which was fuelled by alcohol."
Judge Kelly ordered a probation report on the defendant and the adjourned the case until September 15th.
Tags: