DONEGAL OLYMPIANS DO US PROUD ALONG WITH THE JENNINGS HOSPITALITY QUARTER!
They've been talking of poor attendances at many of the events in Rio – well now, we know, where they all were. Sardined into the Jennings home in Letterkenny's Hawthorn Heights last Friday afternoon to watch local favourite, Sinead Lynch (nee Jennings) participate in the final of the lightweight double sculls alongside Dubliner Claire Lambe.
If half of Letterkenny didn't make it along, the other half did along with a posse of media personnel. And we had a couple of ready-made Olympians there also, Sinead's sister, Catriona, and the great Danny McDaid.
"I know there's a huge gathering in Hawthorn Heights", Sinead hailed her family, friends and neighbours on R.T.E. television.
Huge it was, packed into the living room where a specially erected screen had been provided and in the kitchen area to watch the race unfold from Rio, the roars reaching decibel level when the event got underway.
"It's like the Letterkenny Reunion in here," declared Caroline Mackey. And courtesy of social media, Patsy McGonagle, Irish team manager, was able to reveal that he had just observed Mary Bond and a few friends enter the Jennings household.
Disappointment in the end with that sixth place finish for the rowing pair but for parents, Mick and Teresa, both of whom donned 'Good Luck Sinead' tee-shirts, this was an occasion to remember and a real source of pride – their daughter having, not alone made it to the Olympic Games, but reaching a Final in doing so.
Not the only Letterkenny Olympian we were keeping an eye – Mark English was running in the 800 metres heats at around the same time and there were cheers when he qualified for the semi-finals even if the rowing coverage overshadowed his event.
"A very good performance….looks very comfortable," R.T.E. pundit, Jerry Kieran – that man hasn't cut his hair since the London Olympics, it appears – praised the U.C.D. student's efforts. But, he warned, he would be in a "particularly vicious" semi-final. And so it turned out with the Letterkenny athlete unable to close the gap in the final 300 metres and bowing out of Rio 2016. But a semi-final in an Olympic Games is a feat not to be dismissed.
And badminton ace Chloe Magee? I sat up until the small hours for her two Group P matches – felt it better not to invade the family home in Raphoe at that time of the night! – the first of which was against the number two seed, Wang Yihan, the Chinese woman coming out on top 21-7, 21-12. No real surprise there but the Donegal competitor, who along with brothers, Sam and Joshua, and Ireland's other Olympian, Scott Evans, has raised the profile of badminton to a new level in this country, did string a couple of impressive point runs in both her matches, the second of which saw her up against the German, Karin Schnaase.
Another defeat there for the Raphoe woman but she ran her opponent particularly close in the second game going down eventually 21-19 to take her leave from Rio 2016.
Tori Pena, meanwhile, finished in 14th position in the pole vault event – not good enough to see her through but, nevertheless, an Olympic appearance to mark her career.
Brendan Boyce will compete on Friday in the 50k walk and no doubt Milford, and indeed the county as a whole, will be accompanying him every step of the way. Let's hope for a stirring performance and a walk into the record books and dare we say it, onto the medal podium.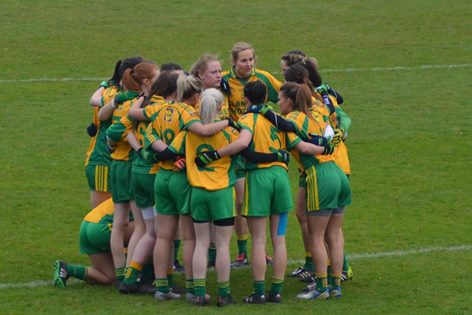 DONEGAL WOMEN CAN HOLD THEIR HEADS UP:
Another Championship day out against the Dubs for Donegal and another defeat. This time it was the Donegal ladies who came up just short in their quarter-final tie in Longford at the weekend but they can hold collective heads up high after a workwomanlike performance that on another day might have yielded a more positive result.
The TG4 sponsored competition is, not surprisingly, been broadcast on the Irish channel and consequently was required watching even up against the rival coverage of events in Rio. And Michael Naughton's team did themselves justice against a team ranked as firm favourites before throw-in.
Donegal went in at the interval leading by a brace of points (1-4 to 0-5) as they set their stall out from the off, Yvonne McMonagle's fisted goal in that opening half was to be followed by an inspirational three-pointer from substitute, Geraldine McLaughlin five minutes from full-time. By that stage Dublin were in front by four points but the Termon ace's score gave the green and gold renewed hope only for their opponents to add a couple more scores to open the gap to a decisive three.
It could, let's be honest, have been a lot more. On this viewer's reckoning, Dublin registered sixteen wides – at least half of them from comfortable scoring positions – and might well, had Sinead Aherne & Co. brought along their shooting boots, have been out of sight by the end.
A handful of unforced errors and the occasional wrong attacking option also didn't aid the Donegal cause which admittedly wasn't helped by a couple of dodgy refereeing decisions that went against them.
Naughton pointed to them as significant – McLaughlin, just back from a summer term in the States, deemed guilty of over-carrying when it was clear that was anything but the case.
In the end, a courageous performance wasn't enough to see them through to a semi-final meeting with Mayo but they can take heart from what they have achieved in the Championship and will surely, under the impressive stewardship of Naughton, be back in contention for another crack at it next year.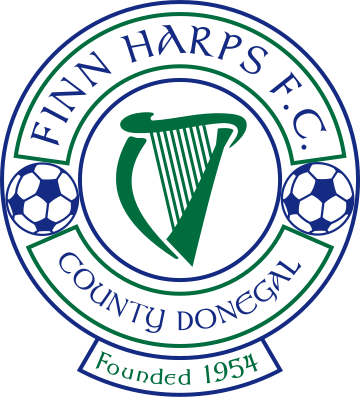 DERBY DESPAIR ADDS TO FINN PARK WOES:
Had Wexford Youths taken three points at Tallaght on Monday night, we would now be looking at a situation we might not have envisaged a matter of a month or so ago – Finn Harps lying just two points ahead of the south eastern team.
As it turned out, the Boys in Pink let a lead goal slip to eventually run out 3-1 losers against the Sham Rovers, leaving the gap between Harps and Youths at five points.
Ollie Horgan's men do have three games in hand on their now relegation rivals but that won't matter a hill of beans if they continue the form and the results which have seen them slip drastically away in recent weeks.
Four defeats in a row, including last weekend's 5-0 trouncing against their derby adversaries, and no goals scored in any of those games have plunged the club into crisis point.
It's debatable whether an enforced break this weekend – enforced due to the next round of the F.A.I. Cup taking place and the fact that Harps were knocked out of the competition by Leinster League side, Crumlin United – will give them an opportunity to regroup but certainly these are trying times around Finn Park and manager Horgan and his assistant coach, Paul Hegarty, have much to do to turn the season around again.
A long, long way from that opening day victory over Derry City and the encouraging performances that followed.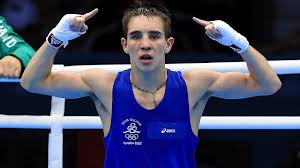 IN THE RED AND BLUE (VERY BLUE) CORNER….
Though my knowledge of boxing is so limited I could almost qualify to be an Olympic judge, I found it totally incredulous that Michael Conlan lost any of the three rounds yesterday, never mind the first and the third.
And even before he came on screen for the post-match interview on R.T.E., you could sense it would be an angry man confronting the nation and so it proved. Not for this column to repeat the language he deployed to describe his feelings about amateur boxing but, in truth, it was wholly justified. Basically he claimed he was cheated out of advancing into the bantamweight semi-final though not in so many polite terms.
That word 'cheat' has been hanging around the Russian camp for many months now – years, perhaps – but can it be any coincidence that two fights in quick succession including the heavyweight bout the previous evening involved boxers from the Russian Federation?
Evgeny Tishchenko was somehow awarded the gold medal in the heavyweight clash after taking a pounding from Vassiliy Levit from Kazakhstan throughout the three rounds. Even the Russian looked stunned at the decision.
Not so Conlan's opponent, Vladimir Nikitin, who punched the air – one of the true few contacts he made – after the judges in their worst wisdom gave him the verdict.
Back in the R.T.E. studio, presenter Joanne Cantwell was forced to apologise to viewers for Conlan's choice word but with little conviction and had the three man panel of Bernard Dunne, Michael Carruth and Mick Dowling been allowed to let vent in similar manner as the defeated boxer, the air would have been as blue as the Dublin football jersey.
There is, of course – why would the authorities leave themselves open to any sort of doubt and consequent embarrassment in such circumstances? – no avenue open for appeal in Olympic boxing though I imagine there were many heads shaking in sheer disbelief among the sport's fraternity both in Rio and further afield when the five man judging team decided that Nikitin was the victor.
There were similar disputes when Katie Taylor lost her quarter-final bout to Mira Potkonen on Monday though I don't believe this was as clearcut as the Conlan fight.
The Bray woman has been forced to deal with personal issues outside the ring involving her father and former coach, Peter, and that has seen a drop in the standards she generally brings to her fights. The R.T.E. panel, however, insisted she should have been awarded the fight against her Finnish opponent and they've all been in the game long enough to know the score.
Conlan will now turn professional but without the Olympic gold medal he coveted but where Taylor goes from here is still open to conjecture though she has, in emotionally charged interview after her bout, insisted she will fight on.
As for the judging process in the Olympic Games it must be thoroughly investigated and those judges who have been involved in despairingly dodgy decisions must be held to account before the sport is thrown into total anarchy as if it isn't there already.
THE BROTHERS GRIN AND THE SILVER LADY:
Boxing may have been, as is traditional, Ireland's best hopes for a medal in Rio but if that fell away as a result of suspect judging decisions, the loss of Michael O'Reilly through his own stupidity, and the equally baffling decision by the boxing authorities to let supreme coach Billy Walsh go, we could hardly have expected our success to come in the water though that, I suppose, shouldn't be all that surprising given that we're a country surrounded by the stuff.
The Brothers Grin, Paul and Gary O'Donovan, surprised everybody but themselves – though I have to say Jim Brown did insist they would secure a medal before we watched the race in the Jennings house on Friday – by taking silver in the lightweight double sculls.
Asked on television when did they believe they would win a medal, Gary maintained: "Since last September." Though they had believed it would be gold. Next time, lads.
Meanwhile, Paul told R.T.E.: "We're dreading going home because Mick Conlan said he'd box the ears of us if we didn't win gold."
Their ears are safe, however, but I wouldn't be too sure about the hearing organs of others.
And then there was Annalise Murphy. A fourth place finisher in the London Olympics in the Laser Radial medal race – the worst of all positions – she finally sailed her way into sporting history by claiming a silver in Guanabara Bay yesterday.
Indeed it could have been gold but, for a country whose last sailing medal was won at the 1980 Olympic Games, nobody was complaining.
But this one was undoubtedly sail of the century.
LAST WORD:
Olympic quote of the week from the inimitable Martin Orr who posted this one on Facebook:
"I'm watching a rugby match in the Olympics. Must have been a lot of sendings-off…."
Tags: