The grind and the glory are intertwined for Declan Bonner.
You don't get one without the other and much of the Lettermacaward man's 'enjoyment' in the highly-charged role of Donegal's senior football team manager come from the daily grafting.
Times are far changed from the autumn of 1997 when Bonner was first installed as the Donegal manager; the night of his 32nd birthday, when, despite being riddled with flu', he shook hands with county chairman, Pat Connaghan, and was appointed as PJ McGowan's successor.
Times were simpler, perhaps, but Bonner has embraced the passing of time.
Now that Bonner is back for a second stint, 20 years from his first began, he is armed with all the modern trimmings; trainers, physiotherapists, physical therapists, statisticians, a psychologist and even a nutritionist.
"It's incomparable," Bonner says, looking out from a window at the Villa Rose Hotel in Ballybofey, overlooking Sean MacCumhaill Park, where Donegal face Cavan in the Ulster Championship on Sunday.
"You only have to see the backroom team we have at the moment to see how much it's changed. The manager has to manage all of those guys as well as 30 players.
"It's about the whole unit. In terms of preparation, it's about everyone. Each person has a role and those roles are all extremely important. There isn't a day goes by that there isn't something to be done, but it's part and parcel of the role.
"Twenty years ago, guys trained hard. Of course they did. The level of detail now in all aspects of it is massive. Everything is so professional at an amateur level.
"I look back at my own playing days, you do wish it had been different back then.
"We were lucky in 1992 that we won an All-Ireland basically by training hard. There was no great science behind us. It's gone to a new world now altogether."
Bonner – an All-Ireland winner as a player in '92, when he scored Donegal's final point in the All-Ireland final win over Dublin – had an Ulster title nabbed from his grasp in '98 when Joe Brolly's late goal in Clones sank Donegal.
He had three years in the job before making way for Mickey Moran in 2000.
A return to club football, where he managed at the likes of Na Rossa, Gaoth Dobhair in Dungloe, filled a void, before he went one evening to aid former team-mate Paddy Hegarty at a Donegal Southern Board Development squad session.
Soon, he was back on the carousel again.
"When I started first at Under-15 Divisional level, this was the furthest thing from my mind," Bonner says.
"Then it just started off through the ages, Under-16, 17, Minor and into 21s, I could sense that maybe I might give it one more go if the opportunity allowed it."
Bonner won a Buncrana Cup in 2012 with Donegal's U16s and Jim McGuigan success followed in 2013. The following year, he guided Donegal to a first ever All-Ireland Minor final. They lost to Kerry, but the seeds had firmly been sewn.
Stephen McMenamin, Tony McClenaghan, Cian Mulligan, Eoghan Ban Gallagher, Caolan McGonagle, Stephen McBrearty and Jamie Brennan are on the current Donegal senior panel, vying for places in the trenches to face Cavan.
Bonner, who last year managed Donegal to the Ulster U21 crown, was at the top of the chalkboards from the moment Rory Gallagher announced his decision to step down last July.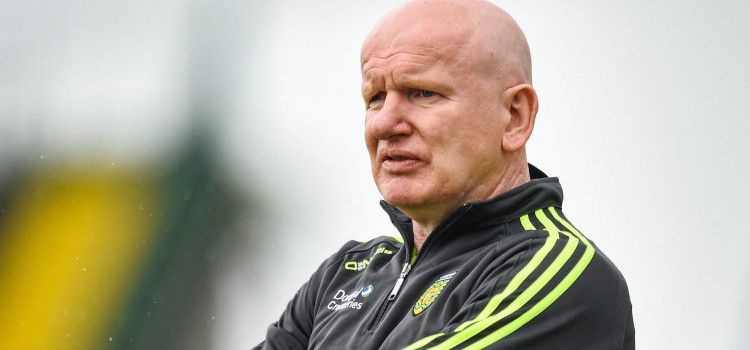 An employee with Findlater & Co, Bonner had a lot to ponder when the vacancy came up, Many believed he was the heir apparent, but he took time to consider his options.
"I knew the enormity of the job and the timeframe it entailed," he says.
"In '97, I was into the unknown so I didn't really give it a second thought. I just went straight into it, going to manage players I'd played with and won medals with. I took it in the stride at that time, but this one there was a lot more thinking: 'Is this the right fit for Donegal?' 'Is this the right fit for Declan Bonner?'.
"I had worked with most of the young guys and I knew most of the older players. I felt that, yeah, it was the right fit.
"Unless I knew that I was able to give 110 per cent to it, I wouldn't have gone for it.
"It took a while to identify what I needed and what I wanted. The guys I brought in have been really professional and the players see that.
"Our sessions have been really positive, but we just need those performance levels to be where we need them."
One of his first calls was to dial Paul McGonigle's number. The Buncrana man played for Donegal and was part of Jim McGuinness's backroom in 2014; four-time All-Star Karl Lacey was another who was recruited early; and Tyrone's native John McElholm was taken in as the team trainer.
Others, like Gary Boyle, Anthony McGrath, Paul Fisher and Ronan Doherty had been with Bonner's previous regimes at underage level.
The League complex for Donegal in spring. Their sole victory, against Kildare in Ballyshannon, was secured via a fortuitous late Ryan McHugh goal.
Donegal gained more plaudits in their narrow defeats that perhaps showed a little inexperience and immaturity on the big stage.
They led Mayo by three points, but were left stunned by the concession of three scores. A drawn game preserved their unbeaten sequence in Ballybofey, but meant that Division 2 beckoned.
"There was no hangover from the League," Bonner says.
"We were disappointed to go down. We thought a number of decisions didn't go our way but, look, we had our opportunities and we didn't beat Mayo.
"There was a certain disappointment that week, but we got back in and had a good look at it. The last five weeks have been very positive. We're happy with where our preparation has got us. Time will tell now."
Bonner has been involved with Donegal in some capacity for much of the last 40 years.
From he lined out in an Under-15 Óg Sport team at Gormanstown in 1980, Bonner – a Minor League winner in '82 – has been synonymous with Donegal and its football.
The flame-haired forward made his senior debut in 1983 against Westmeath, but wasn't unleashed on the Ulster SFC stage until 1987.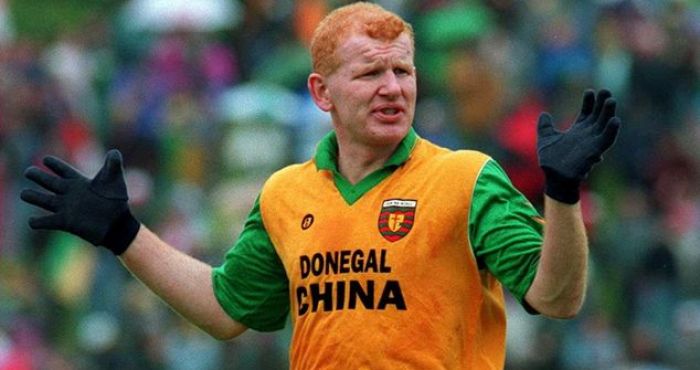 Of all the changes that he's witnessed in that tame, there remains the one constant: The Championship goosebumps.
He says: "The one thing that remains the same is that little tingle that comes from a big Championship game. You can sense it, you can feel it in training.
"I've been involved in Donegal football for over 30 years. I still get a real buzz out of it. Donegal winning on Sunday would be unbelievable. That feeling doesn't go away.
"Nothing would give me more satisfaction than seeing Donegal going through to the next round of the Championship. It's not about me. Yeah, I'm leading it, but it's about that collective unit.
"There's expectation and pressure but you have to embrace that. We have our own targets and we know what we want to do.
"Where I enjoy football most is on the training field and at games, especially when you get a victory. It is hard work; there's no point saying any different. There were Sundays during the League where, at night after a game, you were just glued to the phone wondering about injuries and what not.
"I still have to hold down a day job, which does make it difficult, and the phone doesn't stop. But when you get out onto the field and win a game; that's when you get the real enjoyment from it."
Bonner is still Chairman of his club, Na Rossa, and is helping to drive a new development in Leitir.
The club is close to his heart and he even had to turn down a jersey last weekend when, with their regular goalkeeper injured, Bonner was sought to wear the number 1 – something he has done on occasion in the recent past.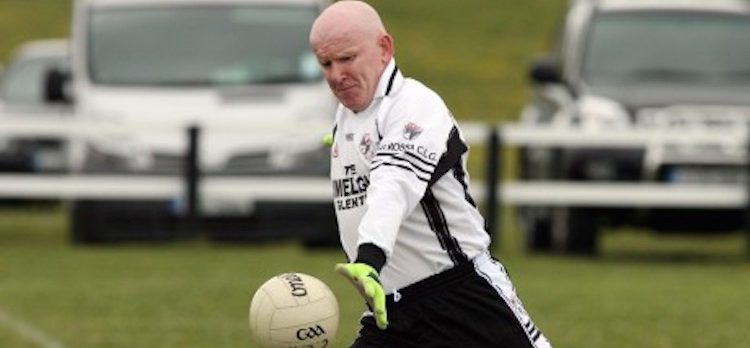 So, then, to Ballybofey and to Cavan.
His final bow in a Donegal shirt came in the Ulster semi-final in 1997 against the Breffni. A rib injury ended his participation and Cavan, managed by his '92 team-mate Martin McHugh, would go on to win Ulster. That evening in Clones brought the curtain down on his playing career. Little did he know that, a few weeks later, he would become their manager.
Bonner says the Cavan of now – on the back of several successes at under-21 level – will 'present a serious challenge' but a 20-game unbeaten streak in Ballybofey means Donegal will enter the arena with the tails up.
Bonner sets the bar high and makes no bones about his ambition for the summer months.
"We have a really determined bunch," he says.
"There is a real hunger in the group, a real desire. We saw that in the last five weeks and we hope we can carry that into a performance against Cavan.
"Donegal will be judged and Declan Bonner will be judged on the Championship. We want an Ulster title and we want to get to the Super 8s. That starts on Sunday.  We know we have a long road through a preliminary round game, but this is the start of the journey."
Tags: