Most of the players taking part in Kevin Toland's Presidents Prize at Otway were spared the worst of the forecast heavy rain, which held off until later in the evening when the battle was over and the merriment began.
Rumours were rife about who was taking the coveted title, but 7 handicapper Damian Gallagher followed a rare hole in one at the first hole on Captain's Day, with a consistently solid round of golf to claim victory last Saturday.
BoT was the difference between Damian and second placed Paul Murray, also on 41 points, with Brendan Gallagher 1 point back on 40.
Philip Friel took the gross prize, with the nines going to Ollie O'Dowd and Paul Gallagher.
Nearest the pin was won by Peter Friel, with the longest drive going to Damian Gallagher, again ! Stephen Kee was the winner of the visitors, kindly sponsored by Don Sheridan.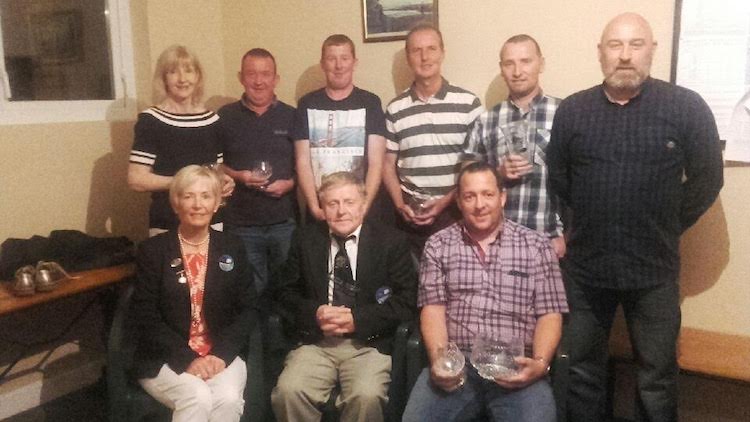 The ladies prize went to Mary Hasson, who is showing a great run of form this season and will be hoping to carry it through to the coming Saturday 25th when Lady Captain Hazel Russell will host her lady Captain's Day at Otway Gents are invited to play 9 holes at 5pm, followed by the traditional barbecue on completion, so good luck to Hazel and all the ladies and gents competing on the day.
Tags: