Ireland's greatest man John Hume will officially open the Lighthouse Festival in the Inishowen seaside town of Moville next Friday July 29th.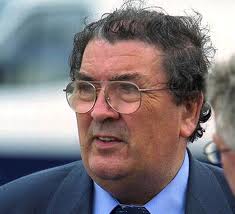 The inaugural opening on the beautiful banks of Lough Foyle is scheduled for Friday evening with large crowds expected to the sea side resort which overlooks and directly at the Lighthouse on the Foyle.
This year's festival with a new energy and name will feature major acts in the towns new large out arena.
Organisers promise something for everyone from 1 to 100 years of age featuring
– Musical carnival,
– Busking on the streets,
– Morning aerobics on the sea front
– Craft Fair in the market square
– Family sports day
– Seafood Cookery Demonstration with " Community Chef Brian Mc Dermott on the pier"
– Famously and one of Irelands Oldest Regattas
– Traditional car treasure hunt
– Water sport Activities
– and a pageant.
The theme is to create a real family summer festival atmosphere. Find out more on the waves of the Foyle at www.movillelighthousefestival.com
Ends