A female Garda has revealed how she tried to take her own life after being sexually assaulted and harassed by a fellow Garda, a court has heard.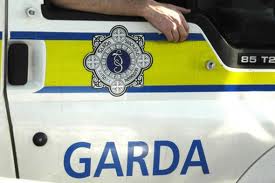 Letterkenny Circuit Court is today continuing to hear harrowing details of the case against a married Garda.
The Garda, who is in his 30s, denies seven charges of sexual assault and two charges of harassment against two female colleagues.
Today's evidence has so far consisted of defence barrister Peter Nolan cross-examining the first female Garda to make the claims.
The incidents are all alleged to have happened between November 2010 and May 2011.
The woman again revealed how she was sexually assaulted by the other officer on thee occasions – twice in the Garda station they worked and once in a patrol car.
The woman revealed how she is "one hundred per cent sure" how she knows the man rubbed his erect penis against her.
Mr Nolan read some of the woman's statement back to her in which it was mentioned she tried to take her own life during the alleged campaign of harassment.
Mr Nolan asked the woman why, as a trained officer, did she not make a formal complaint until much later.
The woman replied "My head was spinning and my stomach was turning and I was processing all these thought. Does she think we're having an affair with him."
Mr Nolan replied "Surely this was the time to scotch all these rumours and to say he was sexually assaulting you. It was up to you to make a complaint.
"You had him there and a Sergeant you trusted and you were almost vomiting. You never made a complaint until this statement.
"Why didn't you nip this in the bud when you had the opportunity to do this? If you had made the complaint none of this prosecution would before the courts."
He then claimed this was a "storm in a teacup" to get back at the accused.
"I think what you are saying is absurd," answered the woman.
Mr Nolan answered the only absurd thing was three years later that she was now here as if her world had fallen apart.
"You are a very callous man. I would disagree with 90% of what you have said," replied the woman.
Again some leading members of the Garda force are in court including Chief Superintendent Terry McGinn.
The case continues.
COPYRIGHT DONEGALDAILY.COM
Tags: