A man who was found asleep in his car with a large bag of drugs at his feet has been ordered to complete community service.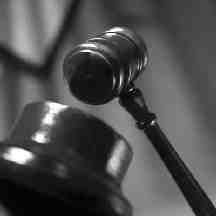 Ruairi Holmes was found by Gardai on the outskirts of Letterkenny on April 20th, 2013.
They had been alerted to him after he narrowly swerved to miss an off-duty detective at Bonagee.
He had a strong smell of alcohol off his breath, had two small bags of cannabis in the car and upon a further search, a bag containing 300 tablets was found in the footwell of the car.
The 23 year old was taken to Letterkenny Garda station and the drugs were later examined and found to be diazepam.
Solicitor for Holmes, of 34 Hillhead, Castlefin, said it was not a case that his client was selling the drugs for commercial gain.
Kieran Dillon had told the court previously the acccused and his friends had been partying and they pooled their money together to get the tablets.
Holmes went and got the drugs which cost 50p each in Northern Ireland.
Mr Dillon said his client had turned his life completely around and had not come to the attention of the Gardai for more than 18 months.
He was now a stable-hand at a premises in Co Fermanagh who had shown to have a considerable talent in "breaking horses."
He had actually taken ground close to his home in Castlefinn and broke horses there at weekends.
He asked Judge Kelly to allow his client to continue to stay on the straight and narrow.
Judge Kelly adjourned the case until yesterday to hear a probation report on Holmes.
He said the probation report read favourably of Holmes and he reduced a charge of dangerous driving to careless driving and fined him €150 and ordered him to do 60 hours community service after finding him guilty under the Misuse of Drugs Act.
Tags: