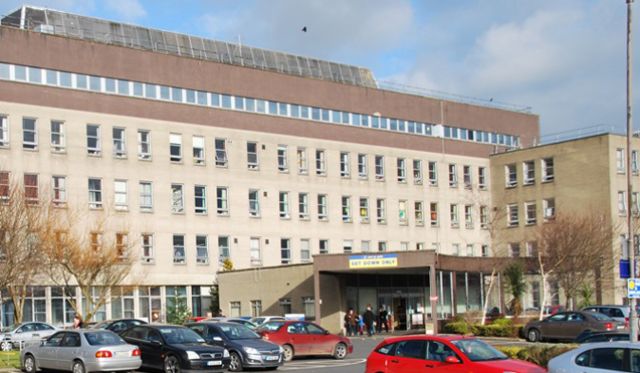 COURTS: A man who went on a drunken rampage at Letterkenny University Hospital has had his case adjourned following a sitting of Letterkenny District Court this morning.
John Ward, 34, with an address at 38 Oakland Park, Letterkenny appeared before the court on charges of criminal damage in relation to an incident that occurred on August 20th, 2015.
Inspector Michael Harrison told the court, "Mr Ward was highly intoxicated and pulled a curtain rail from the cubicle he was receiving treatment in.
"He then proceeded to pick up a computer and smashed it off the ground.
"The estimated cost of damage to the computer was €1,000."
Solicitor for the defendant Gordon Curley told the court, "My client is deeply embarrassed by his actions, and he was extremely intoxicated on the night in question.
"He's 34, and is a married man with six kids, he is currently unemployed, but he wants to fully compensate the hospital for the damages he caused.
"It was totally out of character for him and he was going through a very, very difficult period in his life at that time.
"He is really, really embarrassed for what he has done, and as I said is keen to fully compensate the hospital and put the incident behind him."
Judge Paul Kelly ordered a probation report and decided to adjourn the case until June 20th.
Tags: